I want one of these for my desk!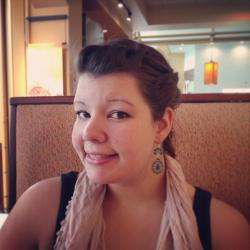 Jessica Griggs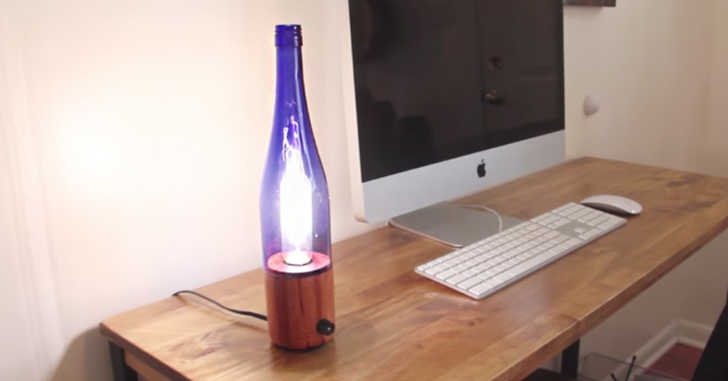 Don't you just love this little lamp? If you're anything like me, I know you've been saving a few wine bottles for just the right craft, and let me be the first to say this is that craft! I've always been afraid to cut wine bottles, but this video walks us through the super easy, three step process. 1) Score the bottle where you want it cut. 2) Run the bottle under cold water. 3) Pour boiling water on top and watch the magic! As you'll see in the video, it's not an exact science – so be prepared to try it out a few times in order to get the perfect cut.
After the glass cutting, it's all about making the base and getting the electrical all set up. This project may look intimidating, but you'll soon get the hang of it! Even if you don't have your own woodworking shop, the video is actually quite satisfying just to watch and appreciate the handiwork that went into this gorgeous lamp!