This is so fun and they turned out great!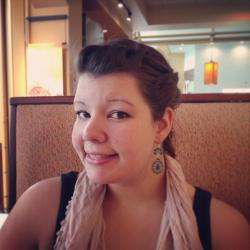 Jessica Griggs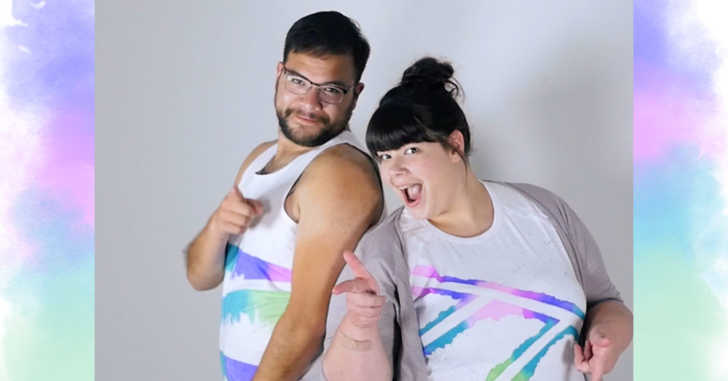 As you can see, we had a ton of fun making these watercolor shirts, and you will too! These are so easy to do and the possibilities are endless! This isn't your traditional tie-dye project – in fact, there isn't any actual tying involved, but that's what makes it so easy to get the exact look you want! I don't know about you, but whenever I've tried tie-dying, it never turns out how I expect it to. I either add too many colors that end up turning into brown or black, or I don't add enough color so I get a bunch of white space. But not with this watercolor version! I know exactly what I'm getting because I'm literally painting it right on the shirt.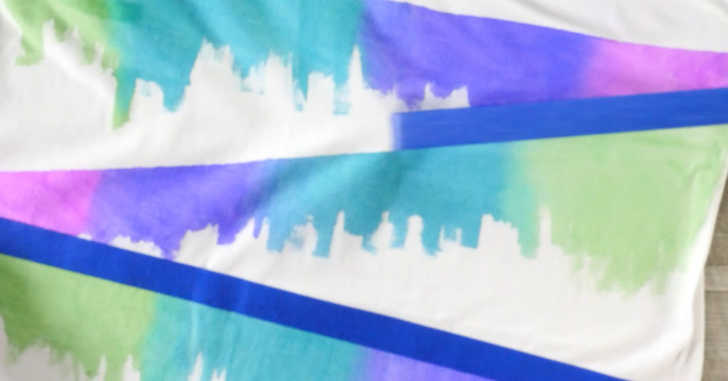 We used painter's tape to mark off sections and get a geometric look, but you can experiment with all kinds of things. It'd be fun to get some vinyl stick-on letters and get creative with phrases or names. Or, you could try your hand at painting flowers or other subtle designs. I really love the way these watercolors blend together – unlike the harsh dye you use with tie-dye projects. These colors are much softer and create such a lovely effect on the fabric!
In order to protect your shirt in the wash, you can do one of a few things to set the dye. You can either use an iron to set the paint on the fabric, or you can toss the shirt into the dryer. For all future washes, you'll want to to use cold water wash only. Go ahead and see how fun and easy this project is in the video below!
Supplies:
– Watercolor paint
– Water
– Paintbrush
– White clothing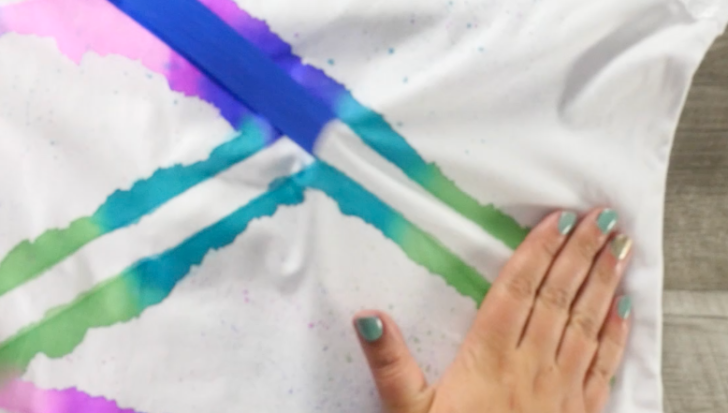 Directions:
1. Dilute the watercolor concentrate by mixing one part paint to two parts water.
2. Spread your clothing item out, making sure to put a layer of newspapers, rags, or cardboard underneath the painted section to prevent bleed through.
3. Dip the brush in paints and paint your design! Try an ombre look or flowers. You can mix it up by putting vinyl letters down and painting over them to leave a silhouette