I love the vintage vibe of this easy DIY project. The key is to get the right spray paint…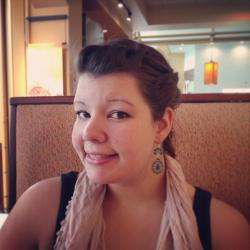 Jessica Griggs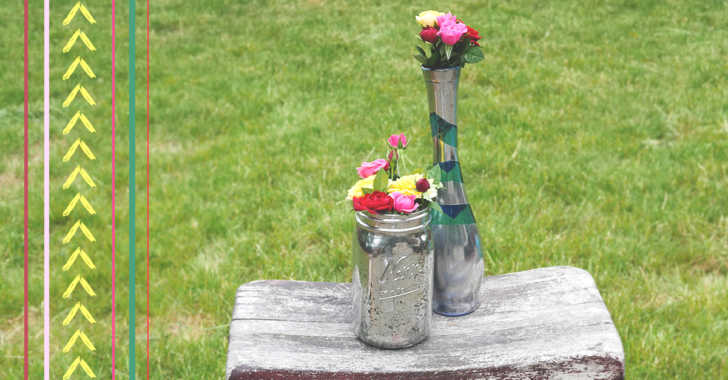 I love the vintage vibe of this easy DIY project. The key is to get the right spray paint – Krylon glass spray. Everything else you probably already have on hand! Once you learn this technique, it can be applied to so many fun projects, from matching flour and sugar canisters, to flower vases and mason jars. It's okay to go crazy with this, there's no actual mercury involved. Watch the easy process in the video below:
Supplies:
– Assorted glass containers – mason jars, flower vases, votive candle holders, etc.
– Spray bottle
– White vinegar
– Water
– Krylon glass spray
– Paper towels
– Newspaper / protective covering
Directions:
Thoroughly clean and dry all of the glasses.
Fill a spray bottle with 1 part water to 1 part white vinegar, and shake to combine.
Set the spray bottle to the finest "mist" setting, and gently spray the mixture on the outside of the glass. The goal here is small droplets that bead up, and do not run.
Follow the water / vinegar mixture almost immediately with a gentle and even layer of the metallic spray.
Allow this layer to dry for just a minute, then spray another fine layer of the water / vinegar solution.
Let dry for 2 minutes, then gently blot the water / vinegar beads with your paper towel. This should take off some of the glass spray. Be careful not to wipe, or else this will streak the glass spray.
Repeat for all of the glass containers.
Once dry, fill with flowers, candles, etc., and enjoy!