Legendary print shop used an assembly line of imported German artists to color hand printed lithographs. The artists were all women and each was responsible for one specific color.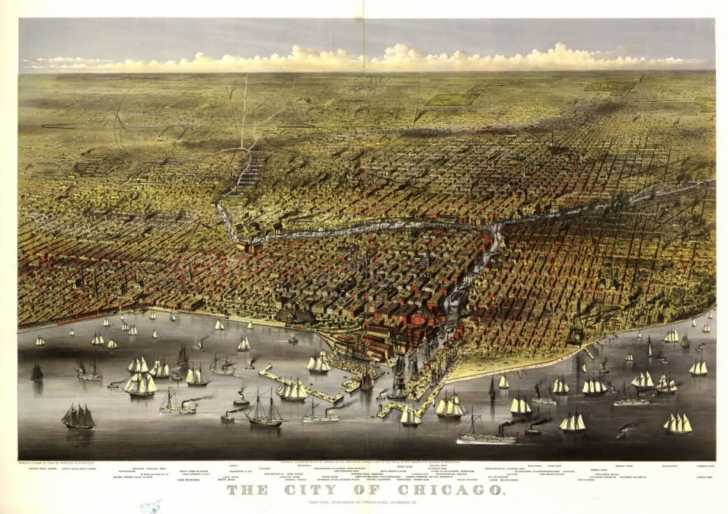 This bird's-eye view of Chicago was sketched & drawn on stone by Parsons & Atwater.
Currier and Ives was a successful American printmaking firm headed by Nathaniel Currier (1813–1888) and James Merritt Ives (1824–1897).The firm produced over 7,500 lithographs between 1834–1895. Their work is matched only by Norman Rockwell in terms of representing historic Americana.
NEXT PAGE for A PANORAMIC VIEW OF OLD NEW ORLEANS, LAKE PONTCHARTRAIN and THE MISSISSIPPI