This super simple, homemade treat is a fun way to show your affection!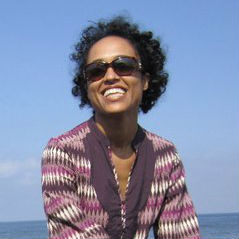 Sarah Cool
With all the hype that comes with Valentine's Day, we like to find ways to keep things simple and fun. Grand gestures of flowers, balloons, and fancy chocolates are nice, but sometimes the most humble gifts are the best. We had this in mind when making these sweet and salty bites; they're a fun way to show a little Valentine's Day love. Grab a few ingredients at the grocery store and you'll have the makings for an adorably delicious nibble.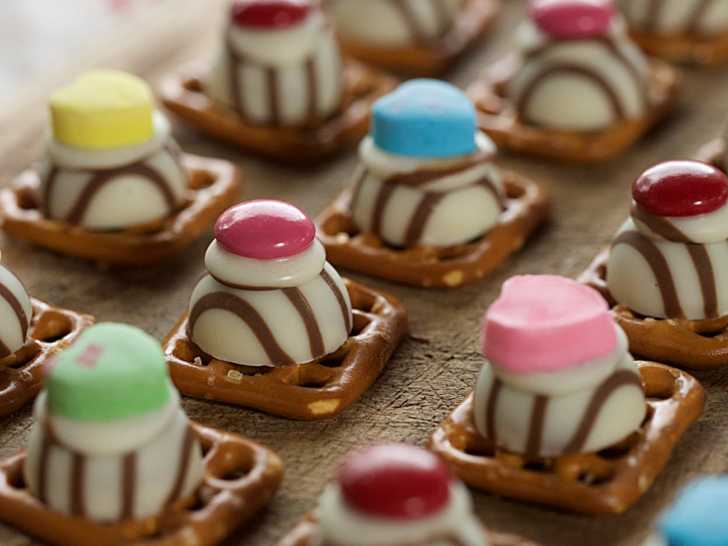 We all expect to see tons of chocolate and candy on Valentine's Day; sweets for our sweethearts are a nice way to show just how much we care. While store-bought treats offer ease and convenience, our little pretzel hugs are super simple way to give the gift of something homemade. This small gesture of affection is one that even the kiddos can participate in! Adult supervision is required for the melting portion, but little helpers can top each pretzel with sweet candy treats. Pretzel hugs are a fun snack to take to school or to wrap up in cellophane and give with a little card.
Supplies
— Square shaped pretzels
— Hershey's Kisses
— M&Ms
— Sugar Candy hearts
Directions
— Preheat oven to 200°F.
— On nonstick baking sheet arrange pretzels in rows, 1-inch apart.
— Place a kiss on top of pretzel and bake for 3-4 minutes. Chocolate should be softened and not completely melted.
— Take baking sheet out of oven and place one chocolate candy or candy heart on top, pressing down slightly to squish chocolate.
— Chill in refrigerator for 10-15 minutes to set. Then serve!