The best part is that it's all done using one stitch!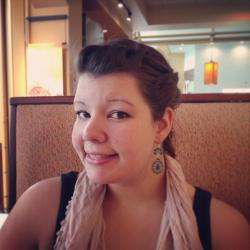 Jessica Griggs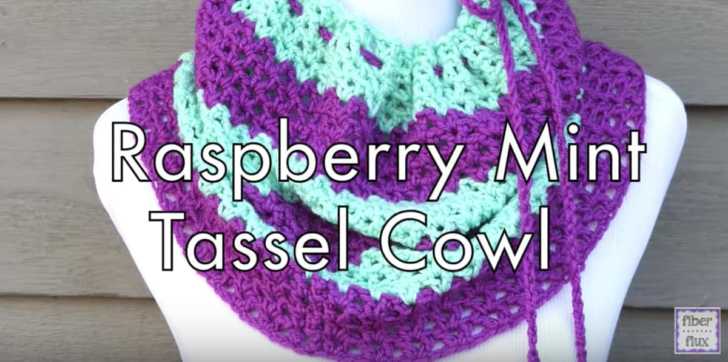 Have you ever seen a cowl quite like this before? I just love everything about this project! From the easily accessible pattern to the bold and bright color choices, and of course the fun little tassels at the end!
The drawstring and tassels are completely optional, you'll still have a perfectly functional and fashionable cowl without it, but doesn't it just add that extra little something that brings the whole project together? Plus, how much warmer will this cowl be if you can tie it securely around your neck? I just can't get over how cute this project is!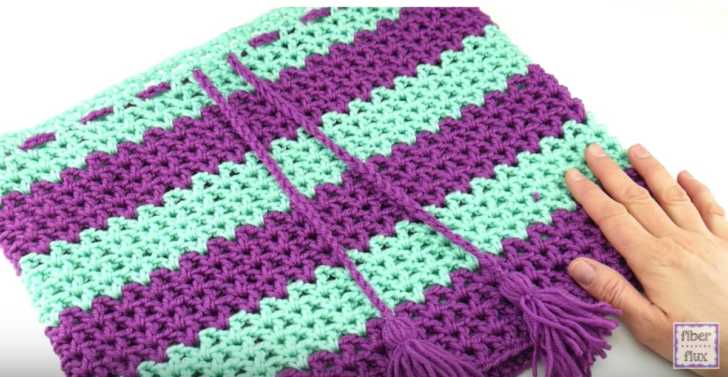 The best part about this Raspberry Mint Cowl pattern is that it's all done using just one stitch – the V stitch. That's it! If you've never worked with the V stitch before, never fear. This video walks you through every step of the way. It's a very beginner friendly project, but is also fun for well-seasoned crocheters!
The V stitch is simply a double crochet, chain, and double crochet all in the same stitch. Then skip 2 stitches and do another V stitch. Continue working this pattern in the round until you've reached your desired height. See how to add the drawstring and tassels in the video below!