I want one for every room in the house!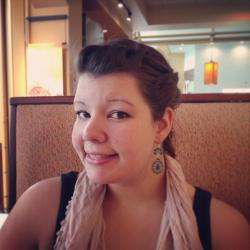 Jessica Griggs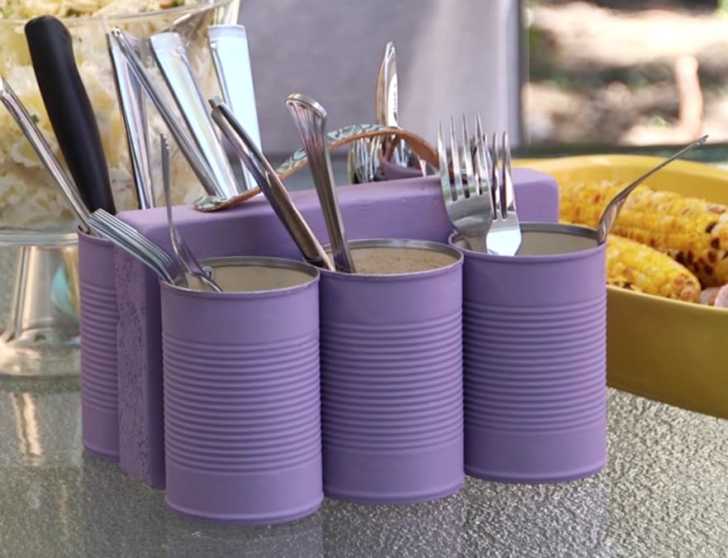 Don't you just love being able to bring new life into old things? Most people would throw away tin cans, or hopefully at least rinse them out and recycle them, but it's great to be able to reimagine them in new ways around the house! This organizer is really simple to put together, and it has a dozen different uses around the house.
Like in the photo above, you could use it as a utensil caddy for picnics and bbq's throughout the summer. If your bathroom counter looks anything like mine, you could also use it to organize those makeup brushes and cotton swabs!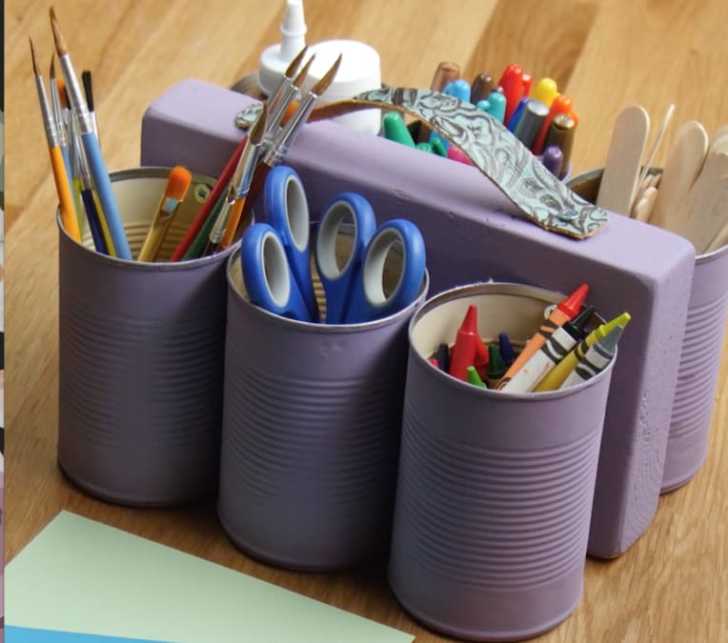 Of course, I love the idea of using this organizer as a little traveling art studio for the kiddos! (And for us big kids, too). I bet this caddy would come in handy in a dorm room to help organize desk supplies in a small space!
As with all DIYs, this is totally customizable. The video below shows us a classic, simple coat of paint, but you can of course decorate however you want! Maybe you want to spray paint your organizer with chalk paint and label each section, or add some lace or yarn for a personalized touch! It's all up to you. See what they did in the video below and get inspired to make your own organizer!