A fun and easy up-cycling project for your garden!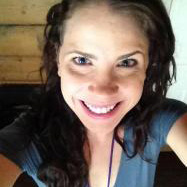 Katie Arnold
We love taking something old and turning it in to something new, but we love it even more when we are making something new and beautiful for our garden and outdoor space.
In this video from WWLP-22News, we learn how to turn an old and outdated lamp that has been hanging out in the basement, garage, attic or at your local thrift store and a cheap bowl into a new birdbath that is perfect for your yard!
A great variation to this project would be to take an old ceiling light, remove the hardware and attach that to the base as you would the bowl to hold the water.
We love how easy it is to personalize this project by painting the birdbath whatever color you would like to match your house and yard! This is also great as no two birdbaths will be the same!