This may look complicated, but it's really quite simple. Make each part individually and crochet it all together!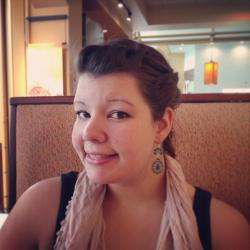 Jessica Griggs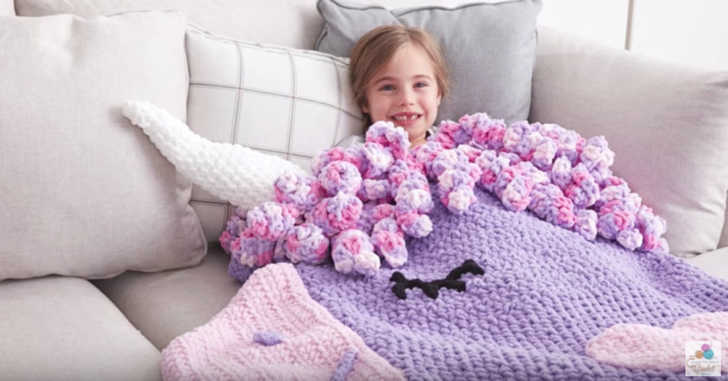 Oh, my goodness, how adorable is this fluffy unicorn? In the vein of the mermaid tail blankets and shark blankets, this unicorn blanket is actually shaped more like a sleeping bag. Perfect for snuggling on the couch and watching a movie with the family! While I know you probably have a few kiddos in your life who would absolutely love one of these, let's be honest here – you want one too! Who wouldn't? This is made with extra soft Bernat baby blanket yarn so you know the finished product will be soft and squishy to the touch. Why not make a matching set for you and the kids?
This video walks us through every step of the way. Mikey from The Crochet Crowd shows us how to crochet every part – the base, the horn, the hair, the heart, and even the little eyelashes! Then we get a fun run down on how to attach everything for a stunning and cozy final product. Go ahead and watch the video below and then get to crocheting your unicorn blanket!