You probably have everything on hand to make this fall decor!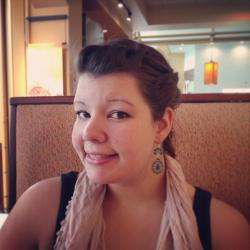 Jessica Griggs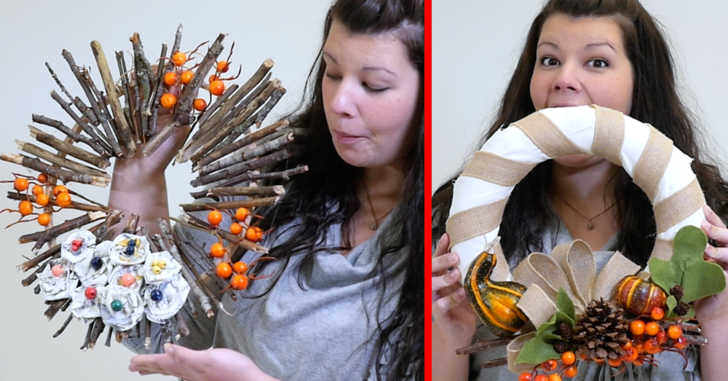 Who is ready for fall? I know I am! That's probably why I made these wreaths. I really like how they turned out! The first one uses sticks I found around the neighborhood, and I'm hanging it on my porch door for a more outdoorsy feel. The sticks along with the dried berries and fall fabric flowers give everything a really rustic vibe. The second wreath with cloth and burlap is going on my front door. Hello, autumn!
Both of these wreaths are really easy to make. I already had everything on hand – an old embroidery hoop, scrap fabric and sticks for the first one, and I reused a foam wreath and some leftover fabric and fall decorations from last year. For the foam wreath, I ended up using fake foam squash and pumpkins that I picked up at the dollar store last fall. I cut them in half so that they would sit flush against the wreath.
As with all DIYs, I love that these can be totally customizable. Swap out fabric, flowers, sticks, leaves, etc., for anything you like! See what we did in the video below and get inspired to try this fall craft out for yourself. Happy fall!