We are loving this travel neck pillow for ourselves and gifts for everyone we know!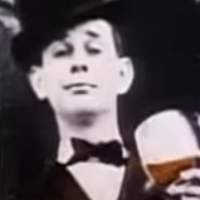 Chris Foster
I must admit, for some reason, I seem to always think red eye flights are going to be a good idea. With a long flight, I would rather just sleep than worry about how I am going to be able to keep myself entertained to make the time go by quickly.
What I fail to remember is how uncomfortable I get and how hard it can be to actually sleep on the plane. Is anyone with me on this?
Upon running across this travel neck pillow tutorial from Vanessa at Craft Gemini creates, I think I finally found my solution for comfort (and therefore a much better chance at actually sleeping) on the plane! And since I am making it myself, I can make one that fits my personality! These would also make great gifts, matching the fabric to the personality of the person receiving it!
Make sure to grab the PDF template here.