Jenny gives us all some words of quilting (and life) wisdom in this tutorial!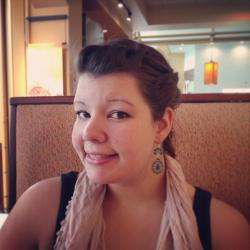 Jessica Griggs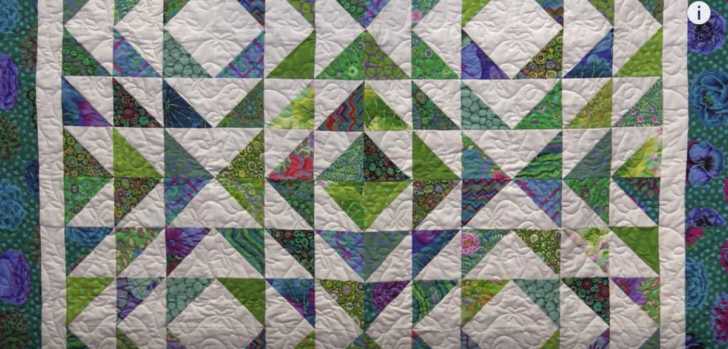 Jenny has a confession: she's obsessed with half square triangles! Who can blame her? Half square triangles are such a versatile pattern, so fun, cute, and easy for any level of quilter! You can arrange them into thousands of different blocks, and they really are a staple for any quilter to know.
This quilt is the Tranquil Triangle quilt, and it's easy to see why Jenny picked that name! These triangles are so calm and serene, partially due to the fabrics chosen, and partially due to the layout of the quilt. Isn't this just gorgeous?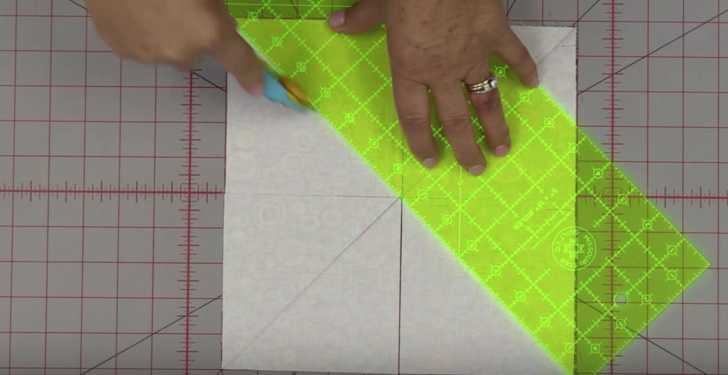 What would a Missouri Star Quilt Company video be without a few tips, tricks, and words of wisdom from Jenny? In this video, we learn a totally easy hack for making half square triangles from 10 inch pre-cuts. Plus, we get some of Jenny's thoughts on sewing. "It's all just practice! If I spend an hour sewing today, I'll be an hour better tomorrow!"
This is so true! Sometimes we get caught up in the little details – edges not lining up just right or the wrong seam allowance, but in reality you're just learning a new skill. Even if you've been quiting for decades, you're still just always improving from the last project you worked on. So go ahead, give yourself a little grace, and let's get quilting!