Some of these titles are baffling!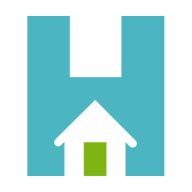 Will Stefanski
We writers know that titles can be tough. Does one use a quote from the book? An image? A metaphor? Or does one use something entirely different? It's not the title that matters, after all, it's the content within the story. We've compiled our five favorite titles that nearly were from some amazing writers. Just remember that titles are tough for everyone, even Fitzgerald! Can you guess what the novel is before reading the answers?
5.
The Kingdom by the Sea
(Vladimir Nabokov)
Vladimir Nabokov nearly titled his 1955 novel, Lolita, with this more imagistic title. Had he done so, who knows how reception of his controversial classic would have gone!
4. Among Ash-Heaps and Millionaires
(F. Scott Fitzgerald)
Believe it or not, F. Scott Fitzgerald went through several titles for his American classic, The Great Gatsby. Sometimes it's the simpler titles that say the most. Instead of choosing this more abstract title, he chose the epithet of its most exciting character, Jay Gatsby.
3. The Last Man in Europe
(George Orwell)
Although this original title makes sense for content of the book, doesn't 1984 have a nice ring to it? George Orwell couldn't have known the lasting effect of his now-famous dystopia when he originally wrote it, but dating its plot shows readers of every decade how close we still are to Big Brother.
2. Fiesta
(Ernest Hemingway)
This is an example of how sometimes a successful title can come from a source that is external to the book. The Sun Also Rises is a quote that Hemingway adapted from Ecclesiastes to title his famous novel about the running of the bulls in Pamplona, applying the quote to the "lost generation" of which he was a part of. Although most of the books takes place at a fiesta, Hemingway was wise to choose a more elegant title for his novel of failed romances.
…and our favorite…
1. Something that Happened
(John Steinbeck)
John Steinbeck's Of Mice and Menwas a commercial success in the U.S. with his Robert Burns inspired title. How would his audience have reacted in 1937, to such a vague title for such an intense story? Something did happen, but it's the mice and men that still haunt audiences today.
What is your favorite alternative title?