Check out these photos and get inspired to start your next project.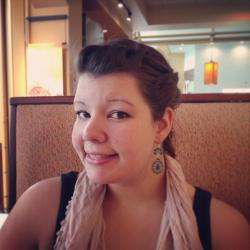 Jessica Griggs
Every week on our crocheting Facebook page, we do a weekly call out for pictures of what you guys have been working on. While we've always known you are among the most talented crocheters we know, all of you really blew us away with the responses this last week! Check out these photos and get inspired to start your next project. Don't forget to share your current project with us in the comments below!
Elmo & Zoe Blanket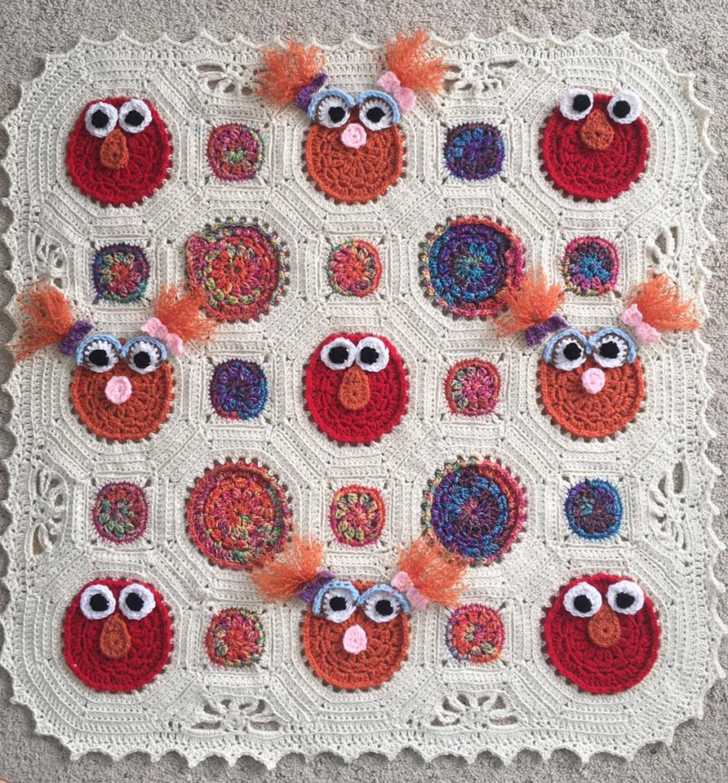 Wow! This blanket is amazing, I can tell that a lot of time (and love) went into this project. Thanks for sharing, Debbie Healy!
Bavarian Crochet Stitch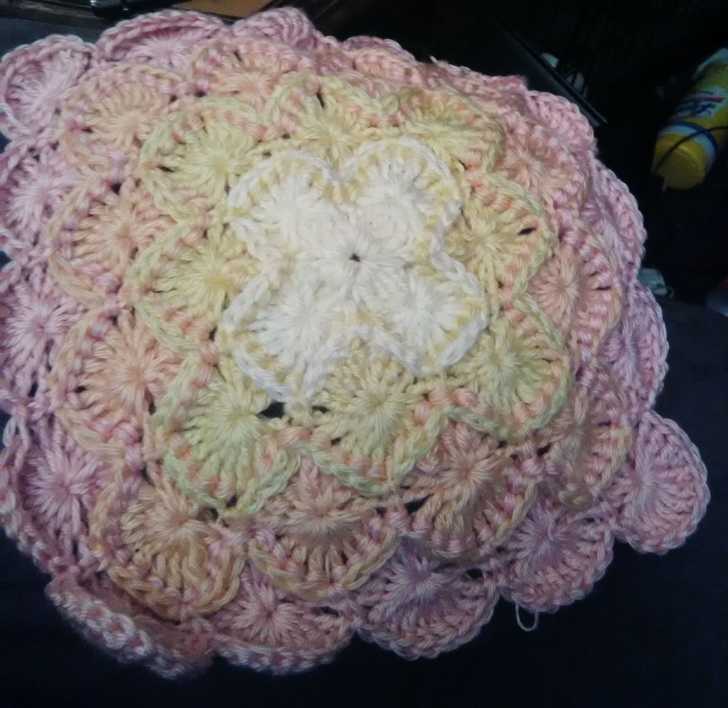 This is gorgeous! I've never tried the Bavarian crochet stitch before, but I think I know what I'm doing for my next project. Good work, Juli Nash!
Classic Chevron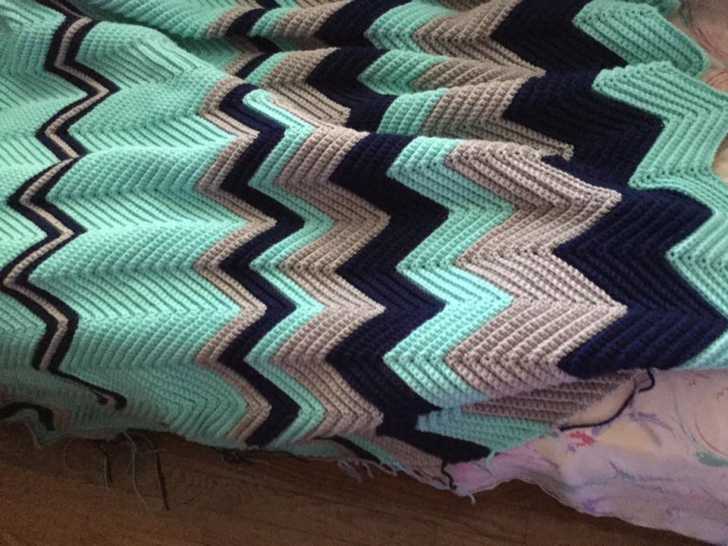 I love all things chevron, and this blanket by Faye Mooney Wright is no exception. Nice work!
Bear Bed Pillows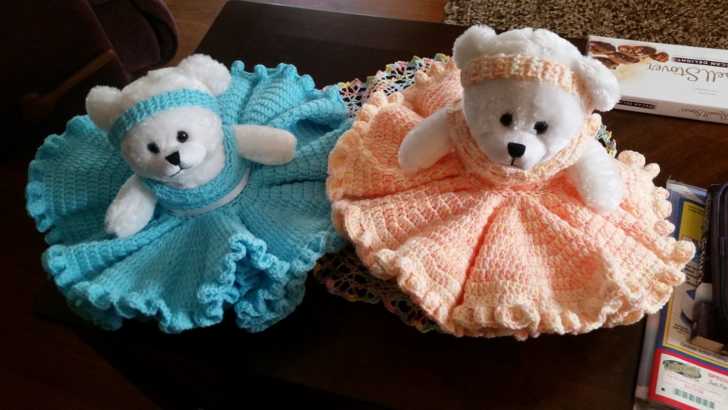 How cute are these two? I love the idea of crocheting dresses on stuffed toys and making them into pillows. How clever, Jackie Gronau!
Dragonfly Granny Squares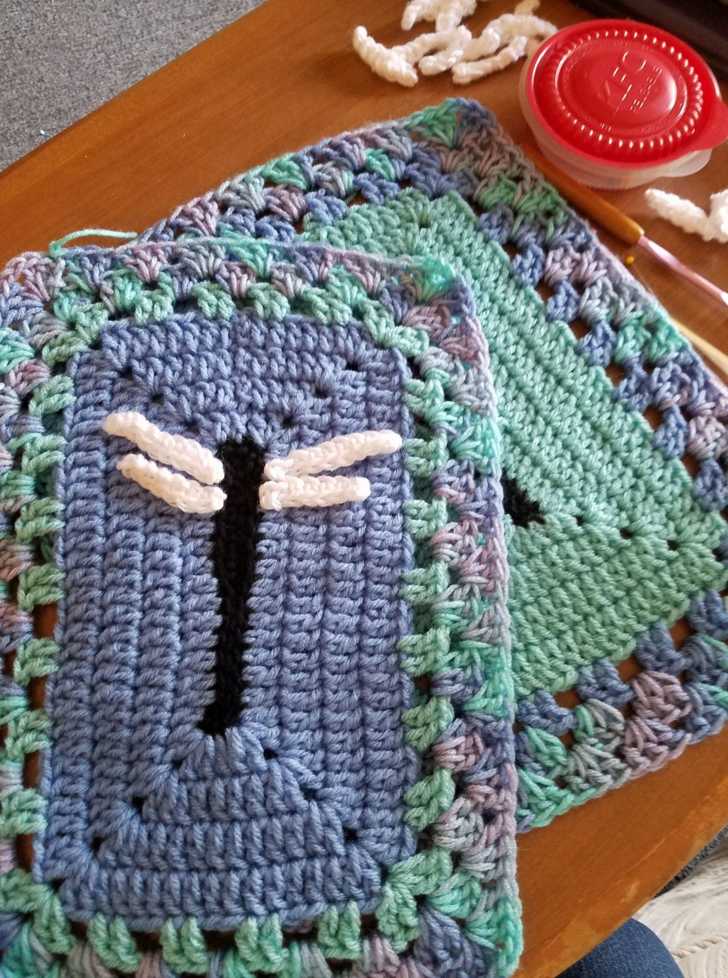 I love this dragonfly pattern, Carla Sullivan! The colors are so bright and cheery – perfect for spring!
Butterfly Stitch Prayer Shawl
This prayer shawl is simply stunning. I just love everything about it- the soft yarn, the yarn pooling, and or course that lovely pattern! Amazing work, Caro Hattersley! You can get the pattern on ravelry.
Summer Sandals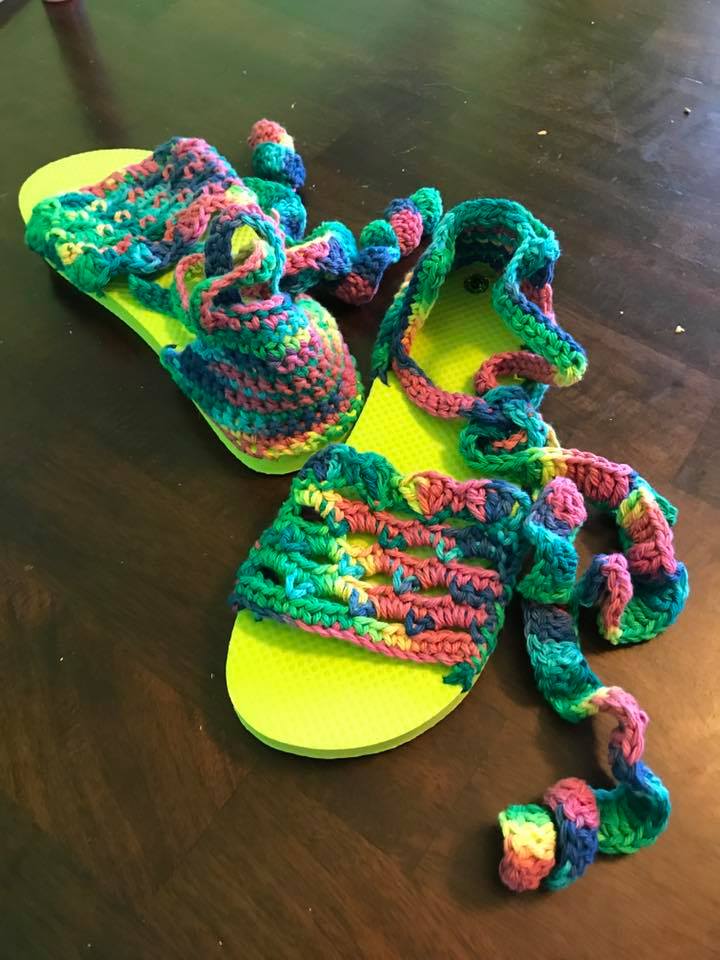 Oh my gosh. These are adorable! I love the bright colors. What a fun idea, Christina Lynn Foote Martinez!
Fusion Baby Blanket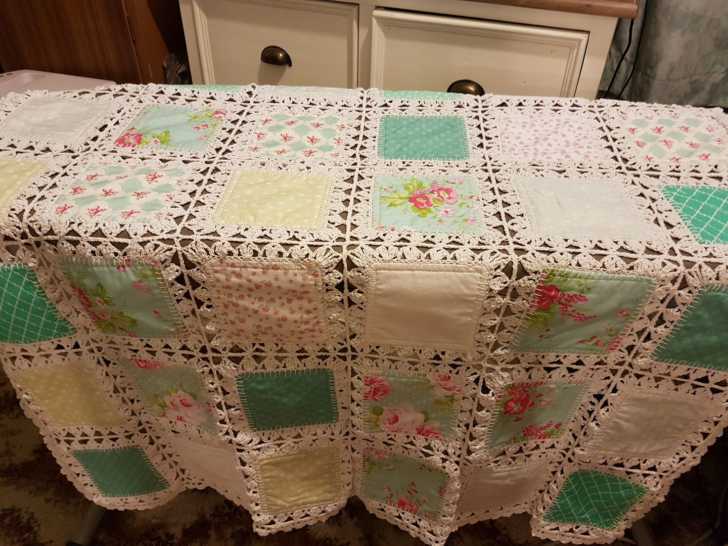 Wow! This is so precious and delicate, I just love the vintage vibe of crocheting mixes with quilting. What a fun project, Kerrie Fawcett! Thanks for sharing!
Dragonfly Shawl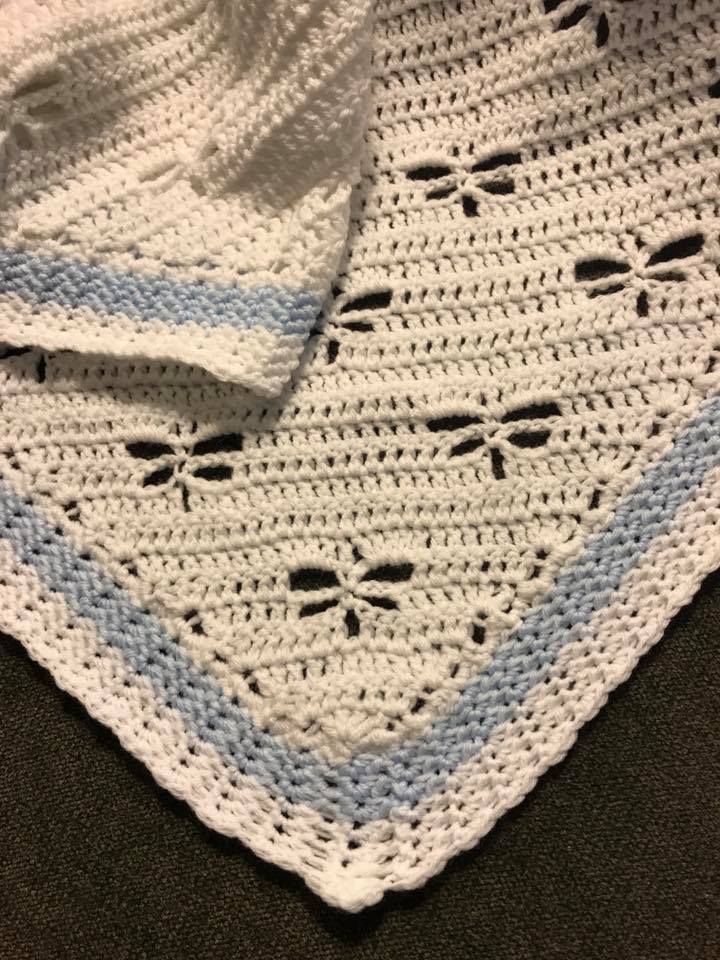 Love love love this dragonfly shawl! The pattern doesn't look too difficult but it gives a nice textured effect. Thanks for sharing, Janice Paolillo Kleber!
Granny Square Blanket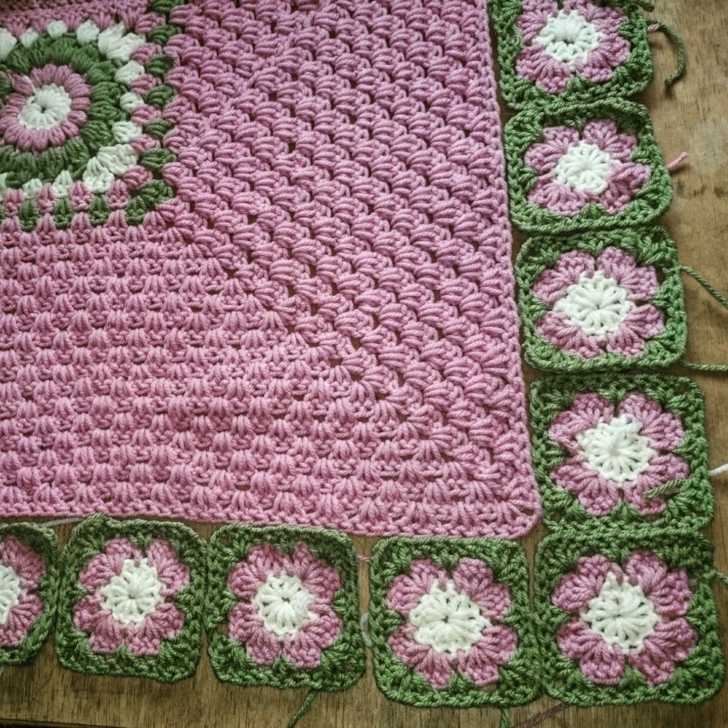 Cute! I love granny square blankets, and this is such a clever idea for finishing – one big granny square for the middle, surrounded by tiny granny squares as a border. Looking good, Allison Anselmo!
Mandala Jacket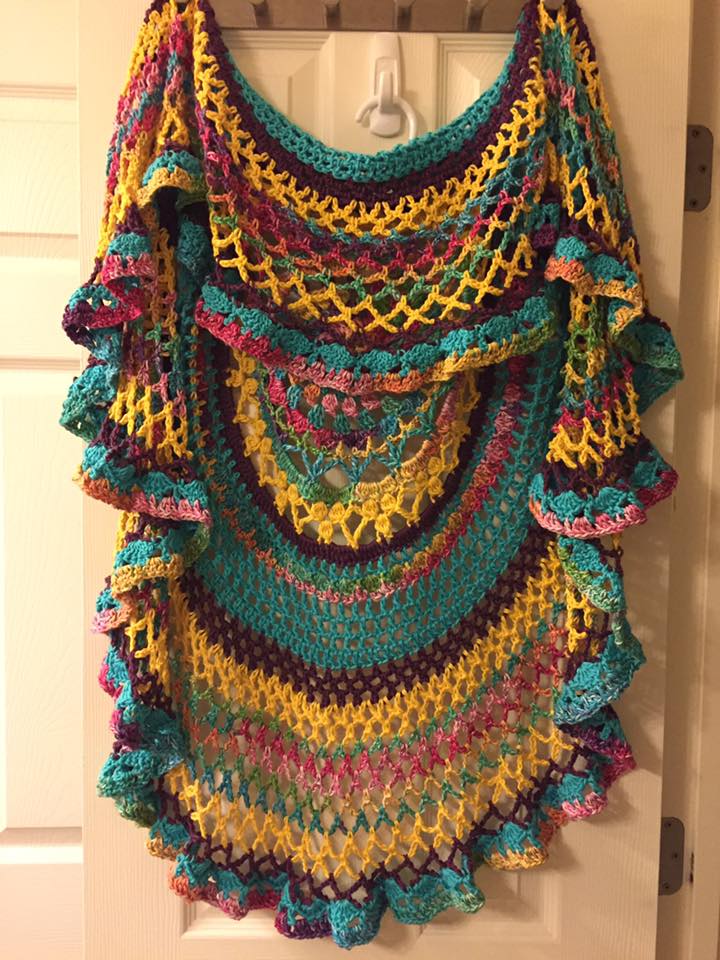 Just look at this gorgeous jacket! The colors, the details, the time it took to complete. This is such a special project, thanks for sharing, Shanda Greene!
Harry Potter C2C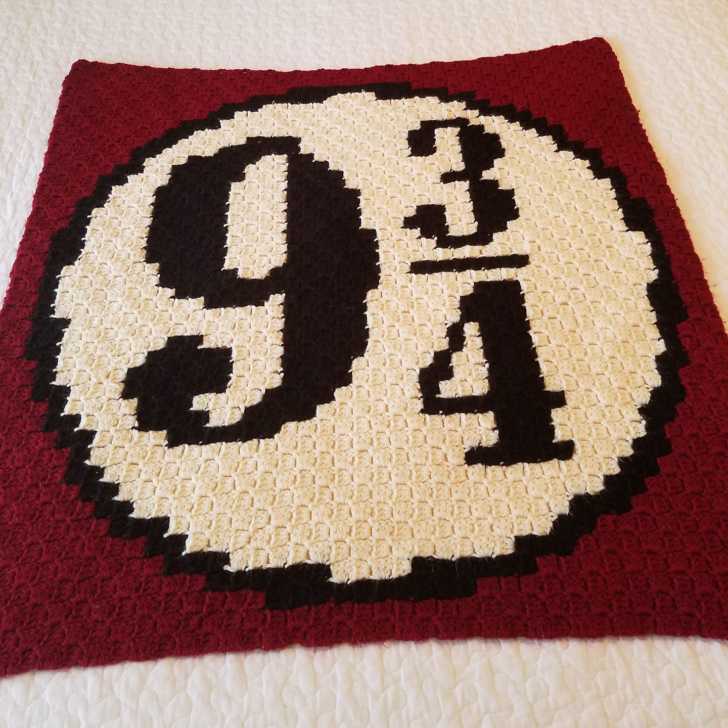 Where are my Harry Potter fans? Isn't this blanket AMAZING?! I can't wait to start on my own when I get home! This is so cool, Brianna Jenkins!