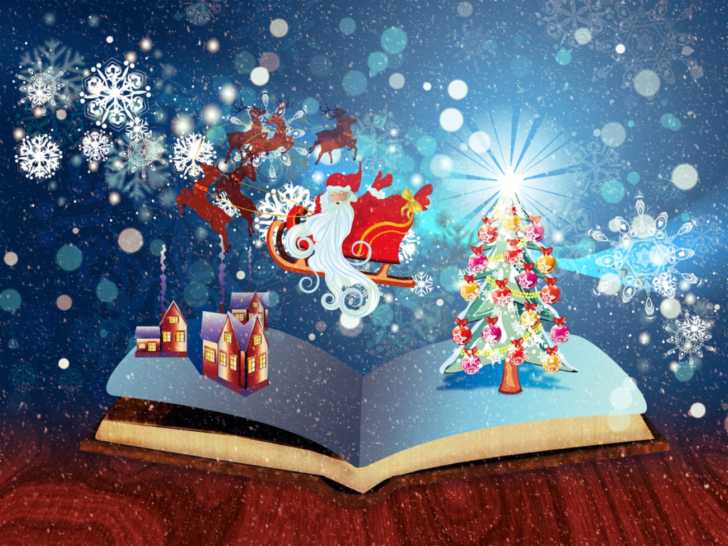 Holidays and good books go hand-in-hand, and no Christmas season is complete without reading at least one of these beloved stories. Whether you're continuing long-time holiday traditions or looking to start new ones, we recommend picking up one or more of these books to share with family and friends, or to indulge in personally, for the season. Find a warm drink, a cozy nook, and one of these Christmas stories to keep you in the festive holiday spirit.
1. A Christmas Carol, by Charles Dickens. Ebenezer Scrooge learns a lesson far more valuable that the money that he covets. It is through the eerie visions presented to Scrooge by the ghosts of Christmases past, present, and future that Ebenezer finally sees the true meaning of Christmas.
2. The Night Before Christmas, Clement C. Moore. We all know the classic tale of how one man witnesses the arrival of Santa on a cold winter night. It is through the voice of the narrator that Santa's authenticity is verified, as that "right jolly old elf" leaves behind a trove of gifts and wishes us all a "good night."
3. The Polar Express, by Chris Van Allsburg. A train trip through a winter wonderland is a festive holiday tradition, and this particular train takes readers on an adventure to the North Pole to witness Santa giving the first gift of Christmas. This is a story about the magic and wonder of the holiday season.
4. How the Grinch Stole Christmas, by Dr. Seuss. A hard-hearted grinch is transformed by the kindness and faith of a young girl from Whoville, and in turn reminds us all of the true meaning of Christmas, one that comes not from gifts, toys, and stuff, but from sharing kindness and love to everyone.
5. Little Women, by Louisa May Alcott. Alcott's story of the March family women is a timeless tale of love and hope, and some of the most memorable scenes describe how the March sisters celebrate Christmas. If you're looking for a good book to pick up on a cold winter day – we highly recommend this beautiful story of the March sisters, Jo, Beth, Meg, and Amy.