10 Tools Every Gardener Should Have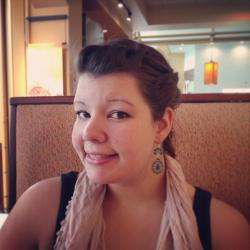 Jessica Griggs
Winter is a great time to take inventory of gardening items in your toolshed or garage. While most of your plants are in slumber mode for the season, you can prepare for their springtime return by investing in the right products. Tons of garden tools are on the market, vying for our purchase, so it can be tough to know what's essential. Sure, you couldfill up a two-car garage with top-of-the-line, specialty gardening gear. But is it really necessary? Absolutely not.
Use this top 10 list to take stock of what you already own and consider replacing worn-out tools. You could also take this as a sign that it's time to do a thorough clean-up in the garden shed!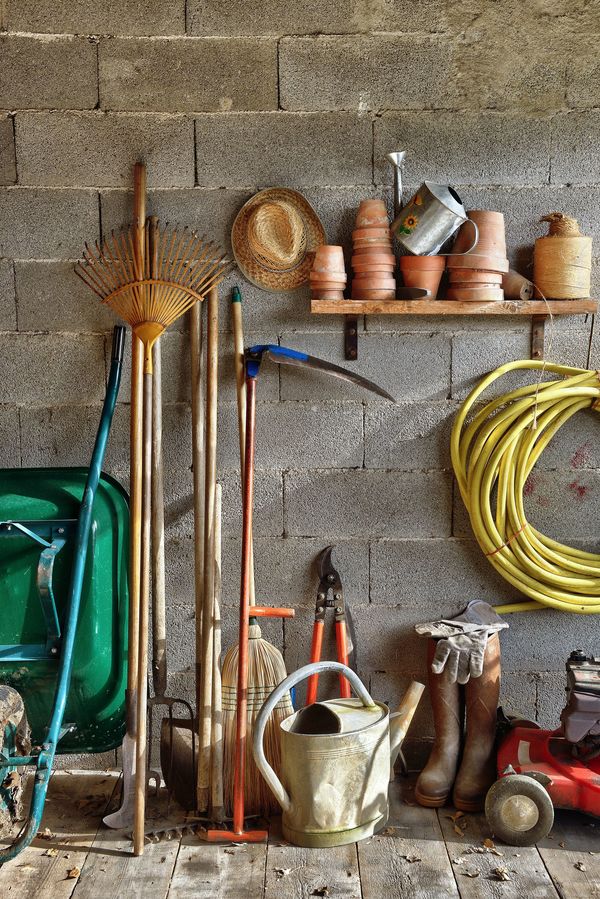 Some advice on storage: protect long-handled tools from going dull on the edges by hanging them on peg racks. Short-handled items can be placed together in a portable bag. This comes in handy as you move around the garden working on odd jobs.
Ready to confirm you already own the essentials? Have a look at our list of 10 essential garden tools to make sure you're on top of your game when spring arrives!
1. RakeThis is a must-have for sweeping away garden debris in the spring and clearing out leaves in the fall. Cheap, plastic ones are usually just fine, but try steel or bamboo for raking perennial garden beds with fragile, young plants.
2. Hand Trowel
A single forged stainless steel hand trowel is a multi-tasker in the yard. Use it to plant veggies, annuals, herbs and container gardens. Keep it on-hand for digging out weeds. If possible, find one with a rubberized grip– your hands will be grateful!
3. SpadeThis essential garden tool will last a lifetime if you take the time to purchase one that's durable and of high quality. A proper spade should have a steel head and a wood or coated-metal handle. If you go for a wood handle, avoid Douglas fir or anything painted; both are a signs of a cheap, poorly made product. Short-handled, square-headed spades are great for digging holes, moving soil and edging garden beds.
4. Long Hose with "Rain Wand"Feel confident every inch of your garden is adequately hydrated by owning one, long rubber hose. Ideally yours should have an adjustable sprayer on the end, which is perfect for misting seeds and spritzing hanging baskets.
5. Spring-action ScissorsPrune small plants, cut away dead flowers and snip twine with a sturdy pair of spring-action garden scissors.
6. Hand WeederSnap away weeds with a trusty device like Grampa's Weeder.
7. Bypass PrunersThis is your go-to when it comes to getting rid of dead foliage, shaping shrubs and all sorts of other odd jobs in the yard. When choosing one, make sure to handle it in the store and practice the motions you'll go through in the garden. It's critical to find one that's comfortable in your hands, because you'll be using it quite frequently.
8. HoeThe kind you need depends on the type of gardening you intend to do. Veggie gardens benefit from weeding with a stirrup "action" or standard hoe. A garden full of delicate flowers calls for a sleeker, less abrasive model.
9. Digging ForkA stainless steel, highly durable digging fork like this one from Lee Valley & Veritas Tools will get you through seasons of lifting and dividing perennials. It's a major help for turning compost and breaking up clumps of soil. Look for a D-shaped handle made of fiberglass or hardwood; these are the most comfortable and effective.
10. Proper glovesWe're cheating a little here, because this is a 3-in-1. A basic gardening toolkit should include three types of gloves: Heavy-duty leather for serious manual labor like hole-digging and log-carrying. Cotton, latex-coated gloves for messy, wet yard work like collecting leaves. And finally, a basic pair of washable synthetic gloves for miscellaneous tasks like pulling dry weeds and handling seeds.