This three-bedroom tiny house has all the creature comforts you can think of!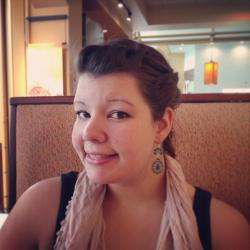 Jessica Griggs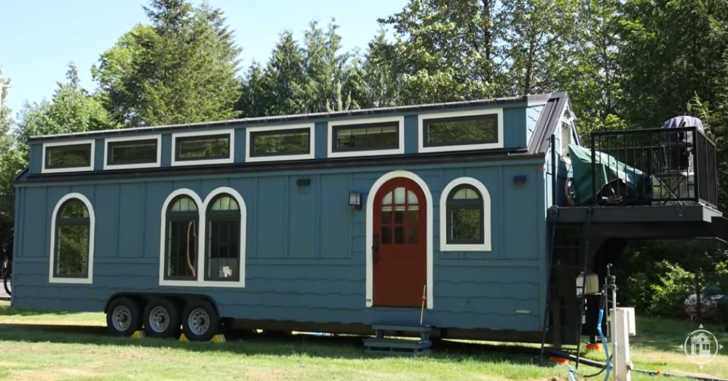 Usually, when we think of tiny homes, we think of minimalism and figuring out how to do with less. While that may be the goal of some tiny homeowners, that is certainly not the case with Lisa and Bruce. When they started designing their tiny home, they had one goal in mind: luxury.
Go ahead and check out the details of this gorgeous tiny home, and then watch the video below for the full tour!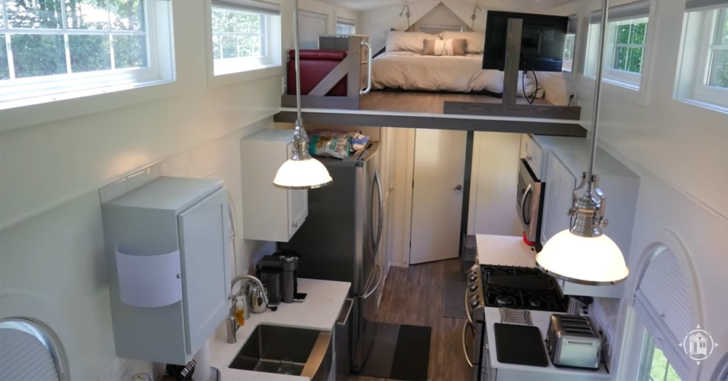 This three-bedroom tiny home is fully equipped with every kind of creature comfort imaginable. A full bath, washer and dryer, electric toilet, not to mention a home office and even a fireplace. Plus, there's not one, not two, but three TVs!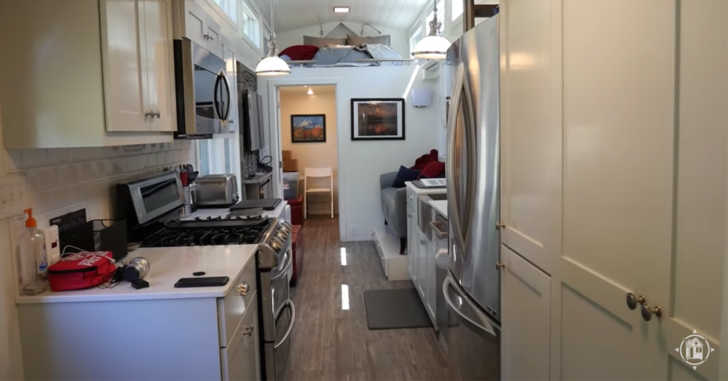 Most tiny homes have to sacrifice counter space and opt for smaller appliances. Not this time! The kitchen has a full sized fridge, and five burner, double stove and oven. Plus, there's plenty of counter space – on quartz counter tops, noless. Lisa and her husband, Bruce, currently live in the tiny home part-time, when traveling, and then they rent it out most of the year. They are hoping to one day live full-time in the tiny home, and Lisa knew if it was ever going to work for her, she needed space to cook!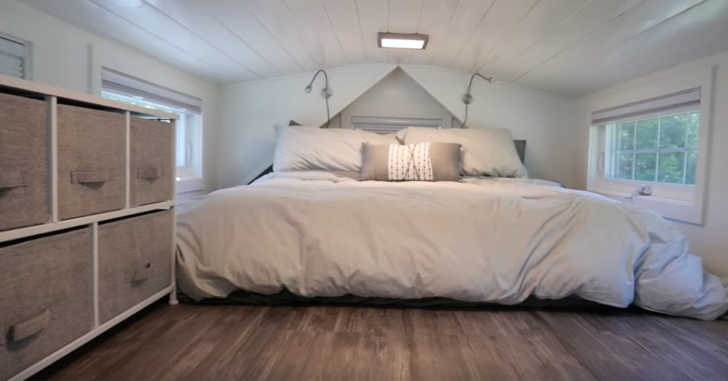 There are two huge lofts in the tiny home, equipped with entertainment centers, large open windows, and plenty of storage. In fact, under each of the beds there is a hidden door leading to a large storage container. We don't know about you, but this is one tiny home we'd gladly live in! Go ahead and watch the video below for the full tour!