This is just the project I was looking for to get out of my crochet rut!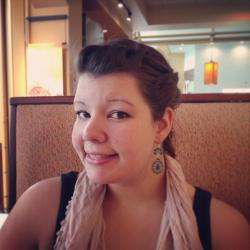 Jessica Griggs
I don't know about you, but I've been in a bit of a crochet rut lately. I don't really want to start working on a huge blanket with endless rows that feel like I'm never going to finish, and yet I'd like a project I can work on for a little while. Have you ever had this kind of rut? Enter: the tile-a-whirl afghan. This project is made up of corner to corner squares of varying colors, so I can feel like I'm actually making progress! Plus, since this is an afghan, I'll be working on it for a while. This truly seems to be the perfect project to get me out of the woods, and back to loving this hobby again!
I love The Crochet Crowd videos! These videos do such a great job of explaining the pattern and showing us how to read and understand the stitches. Plus, you'll notice in this video they have a new system of showing us when to pause the video so we can easily crochet along with each step. You'll get the hang of it! I can't wait to start my new project when I get home!