Protect the hands (and faces) of the little babies in your life with this super easy tutorial!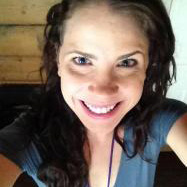 Katie Arnold
While as adults we may only wear mittens and gloves when it is cold outside (or if your office is as cold as mine, then you wear them year-round at work), the little babies in our lives can benefit from them all the time. From the obvious reason of winter weather to protecting their cute little faces from being scratched up by their ever so sharp-as-knives nails, these little baby thumb-less mittens are perfect for those precious little ones in your life.
Whether you have your own little bundle of joy or making this as a baby shower gift for someone who is expecting, we know you are going to love this no seam thumbless baby mitten tutorial from Katie Cooks and Crafts (written directions here)!
Happy crocheting and make sure you share your mittens with us!