This Pillow Quilt Is Equal Parts Comfy And Adorable!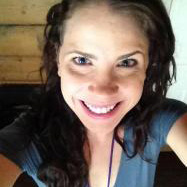 Katie Arnold
Have you been on the hunt for a pattern or tutorial for a cute, cuddly, and super soft quilt to make for your next project? If that sounds like you then today's tutorial is going to be right up your alley!
Today we are sharing another tutorial from Jenny at the Missouri Star Quilt Company as she takes us step-by-step through the process of making this soft and cute Biscuit Quilt, which is often also called the Pillow Quilt. I don't think you need me to explain why, you will easily figure out where the name came from!
You are going to absolutely love this project, whether you make it for yourself, one of your kids or grandkids, or to bring with you to the park for your next picnic. We can't wait for you to try this for yourself!