This is such good info!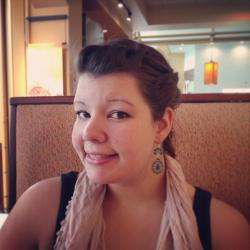 Jessica Griggs
As writers, we have all kinds of choices to make in how we tell our stories. This video focuses on the most basic stylistic choice: point of view; first person, second person, or third person. We'll narrow it down even further in this video and discuss specifically writing in third person.
Did you know there are three different kinds of third person narrators? Third person objective, third person omniscient, and third person limited. What are the advantages and disadvantages of each of these narration styles? What are some common pitfalls when using third person and how can you avoid them? What tense should you write in when using third person? Find all this out and more with the latest video from the talented writer, Shaelin!
I just love all Shaelin's videos, she has such a great way of explaining herself and presenting well-researched information! If you like this video, check out Shaelin's video on 18 tips for cleaner prose!