Make sure to check out our list of favorite centerpiece ideas for the easiest ways to class up the table for the holidays.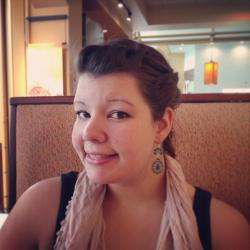 Jessica Griggs
Wine Glass Centerpiece
Ok, I know you have wine glasses. If you can spare a few, this centerpiece idea is just the ticket. Candles, pumpkins, wine, and pinecones… there's nothing more thanksgiving than that!
Sticks, Drawers, And Mason Jars… Oh My!
I love everything about this centerpiece! From the twig table runner, to the upcycled drawer, and of course the mason jar candle holders. What's not to love?
The Star Of The Show
Let's cut to the chase: we're all here for one thing, and one thing only. No, it's not aunt Anita's hour long retelling of that one time she shook hands with Bruce Springsteen, it's the pie, of course! Might as well give it the attention it deserves.