She spends between 5-8.5% of her $35,000 salary on supplies for her students.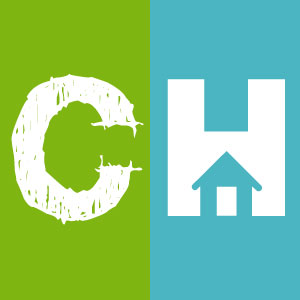 Crafty House
During the summer, teachers all over the United States are not just sitting by the pool and relaxing. They are also getting ready for the upcoming school year: preparing their syllabus for the year, redecorating their classrooms, and getting various supplies they'll need during the school year.
Unfortunately, as budgets continue to decrease in nearly every district in the country, teachers are relying more and more on help from parents and their community to get the supplies they need.
One teacher in Oklahoma went so far as to ask for help the way we see homeless people ask for help: panhandling.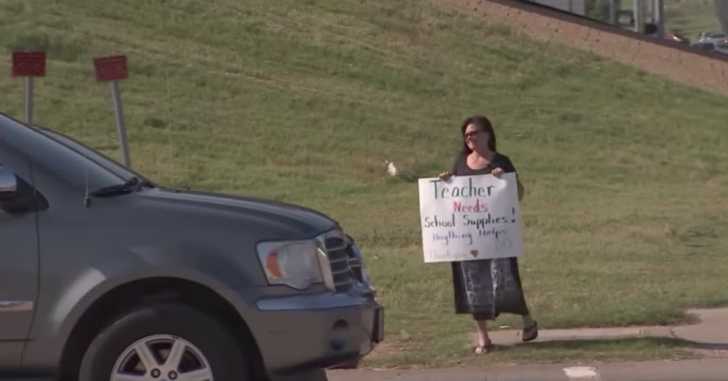 Teresa Danks, a 3rd grade teacher in Tulsa, Oklahoma, started asking for help to pay for school supplies in mid-July. Danks says she spends between 5 – 8.5% of her $35,000 salary on supplies for her students.
"It all adds up week after week and month after month," Danks told FOX 23 in Tulsa. "So it's a huge need."
She says her unusual fundraising style is not just about the money, but she says she is also setting out to bring awareness to the budget cut crisis and how it affects Oklahoma's education system.
Danks says she urges people to donate to their local schools because she believes other teachers are likely in similar situations.
Danks released a list of needed supplies:
Any and all things crafty:
Egg cartons
Paper towel/toilet paper rolls
Yarn
Old, leftover party paper plates
Straws
Pipe cleaners
Broken costume jewelry
Beads
Craft wire
Silk flowers
Plastic water bottles
Gallon size plastic jugs
Sewing needles/Thread
Buttons
Fabric pieces
Cotton balls/Pom Poms
Safety pins
Stencils (letters & pictures)
Stamp pads
Large felt board
Sandwich bags
Other items:
Treasure box single wrap candy
Single electric hot burner
Board games and card games for ages 6+
Big Joe black bean bag chair
Yoga balls
Protractors
Microscope
Small dorm size refrigerator
Small microwave
Danks's form of raising awareness for the upcoming school year has gotten attention from across the country. Click "Next Page" to see how she is trying to help teachers all over the country.