If you're looking for a simple, fun project, and you've got some hand towels to spare, we've got a great project for you!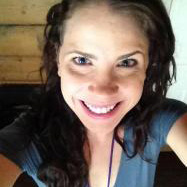 Katie Arnold
If you are anything like me, I am always seeing some really cute hand towels at the store, but as cute as they are, they never quite match the look, feel, or theme of my kitchen. Finally it hit me that I can make a version of these cute towels myself with fabric that actually matches my kitchen; and even better they would be totally one-of-a-kind!
So, if you are looking for a simple, yet still really fun project, and you have some extra hand towels laying around, we have a great project for you! Kimberly from Fat Quarter Shop is here with a wonderful tutorial showing us how to make a hanging hand towel. Grab the free template here and follow along with the below video tutorial!
As much as I love the towels made for my own kitchen, these also make a great gift for anyone in your life!