The kiddos will love these!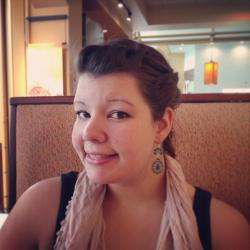 Jessica Griggs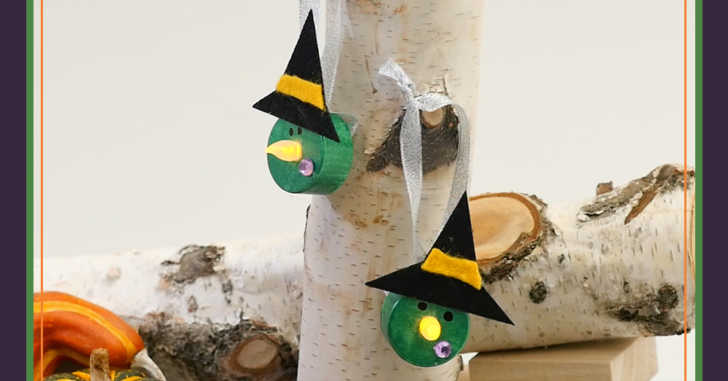 It's officially autumn! That means Halloween is just around the corner. While I love a good haunted house as much as the next person, I don't really love bringing the scary decor into my house. Enter: tea light witch. These adorable little Halloween ornaments are far from scary, but they give the place a really festive look!
These are seriously so easy to make. We just used what we had on hand – which ended up being white LED tea lights, so we had to paint them green, but you can pick up green tealights, or purple, or orange. Or you can go crazy and make little witches out of all the colors!
Go ahead and see how easily these come together and get inspired to try a few out for yourself! Happy Halloween!
Supplies:
– LED tea lights
– Green paint
– Googly eyes
– Purple rhinestones
– Black and yellow felt
– Scissors
– Black ribbon
– Hot glue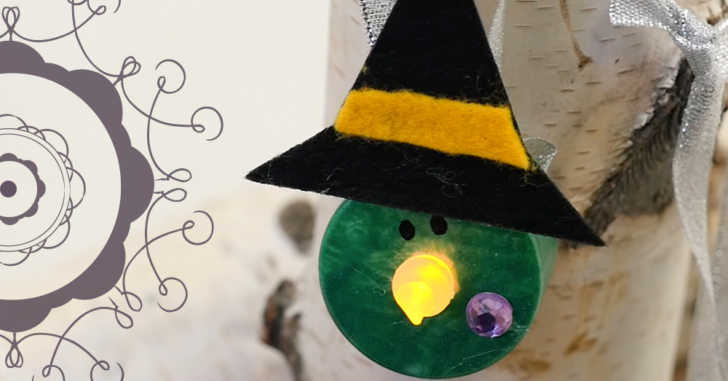 Directions:
1. Paint the base of the tea lights and let dry. (Or purchase colored LED tealights)
2. Draw on eyes (or glue on googly eyes if you have 'em!) attach purple rhinestone "wart" to the tea light with glue.
3. Cut out a witch hat shape from black felt and attach to the top of the tea light with glue.
4. Add a strip of yellow felt around the hat.
5. Glue on a ribbon so you can hang up your tea light witches!