Calgary, Alberta mom Jenn Aguilar decided instead of leaving a note in her kids lunches, she would make the lunch bag a note. With clever illustrations and pop culture references, Kale and Konnor are two lucky boys. Check it out!
What a super creative way to engage with her kids!
The imagination that goes into these unique lunch bags is awe-inspiring!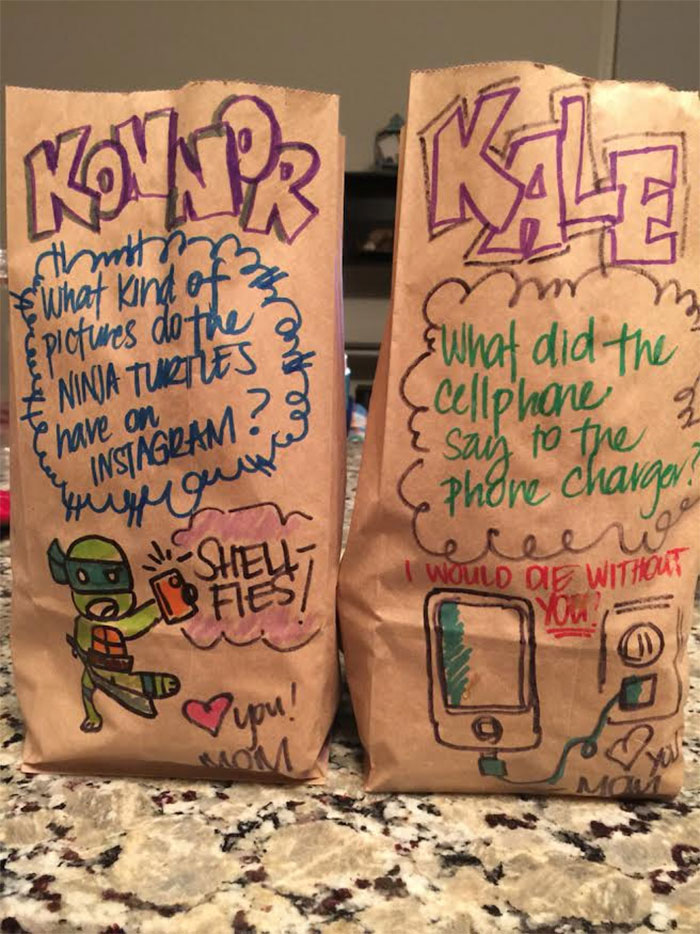 This mom obviously loves her boys very much!
Check out the full article here: https://www.providr.com/mom-lunch-puns.html