See how they managed to fit a kitchen, a bed, and a toilet in here!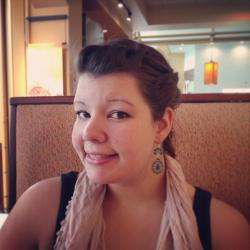 Jessica Griggs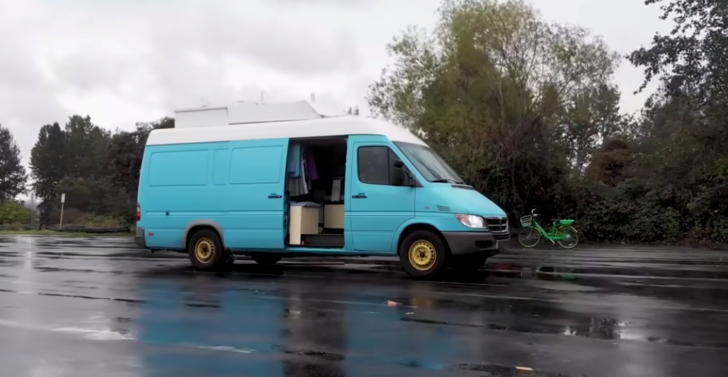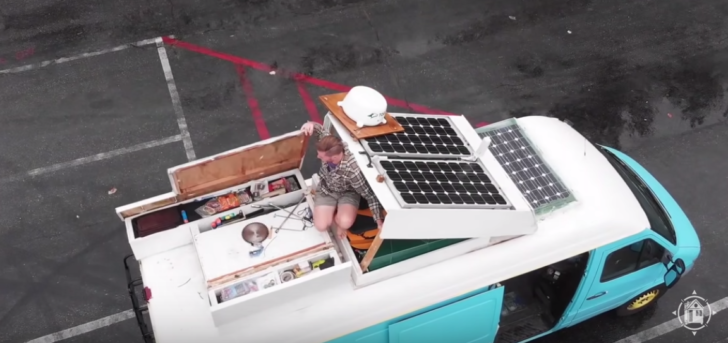 Could you live in a van? If it looked like this one, I might just give it a try! Dan and Rachel converted a 2003 Dodge Sprinter van into a tiny home that has lots of moving parts to make it more open. That's a good thing, considering the van is about 20 feet long, bumper to bumper, which gives them about 77 square feet of living space when all is said and done. Let's see how they managed to fit a kitchen, a bed, and a toilet in here!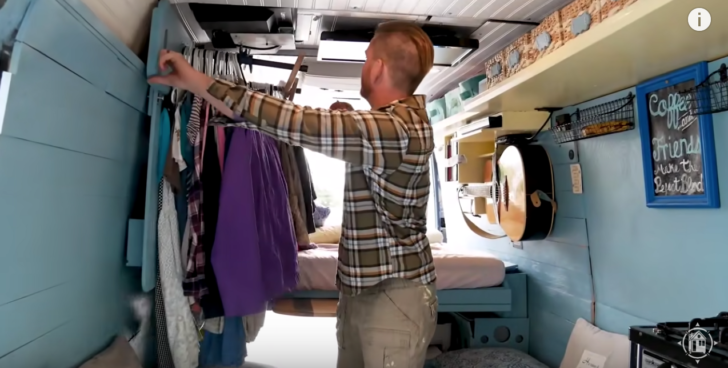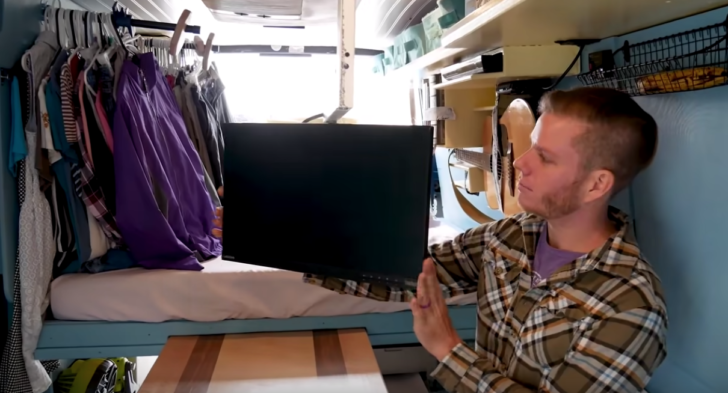 For starters, this space works because almost every single part of the van is movable, therefore creating a lot of space once Dan and Rachel park at their final destination. The roof opens up, the bed slides out, the tables retract, even an entire wall slides back and forth, opening up more space on one side or the other!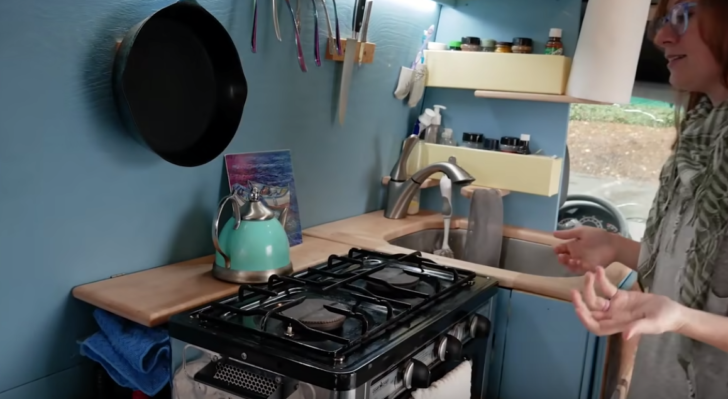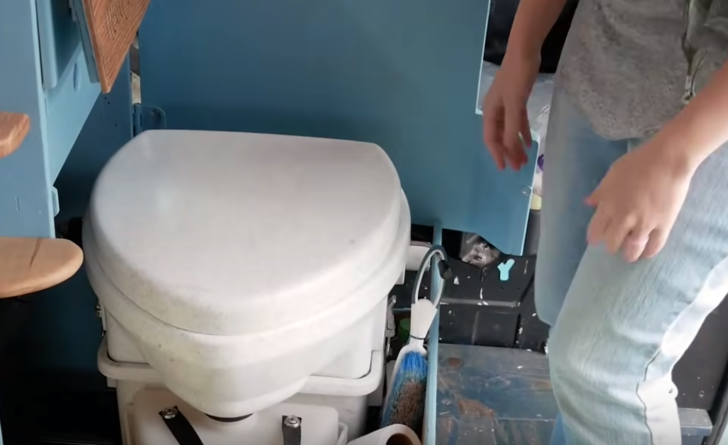 The kitchen has a micro stove stacked on top of a smal fridge. It's not much, but it's everything these two need. With the bare minimum of dishes, cutlery, and pots and pans, everything either hangs on the wall or is stored in baskets on the shelf above the stove.
Now, where is the bathroom? In an unconventional place, that's for sure. One of the cupboards in the kitchen area actually contains the toilet, along with containers underneath to collect everything. Rachel says they do try to use public restrooms when possible, but having the option to conveniently go to the bathroom in the middle of the night really helps.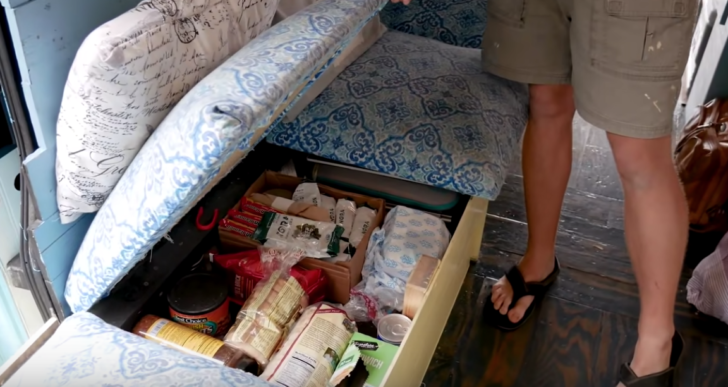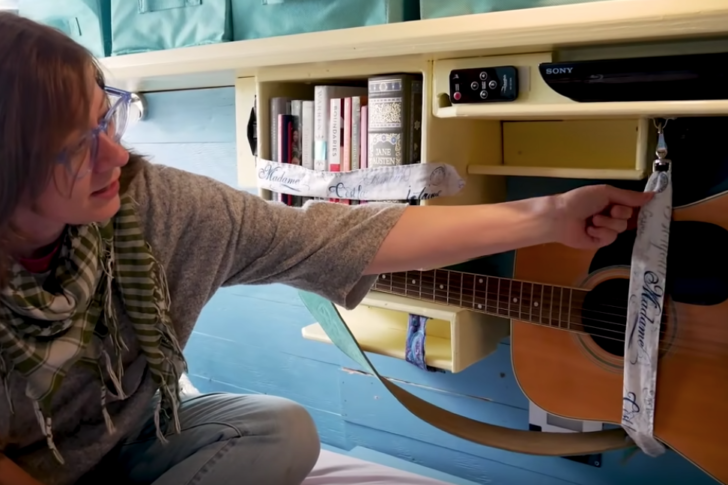 Despite being such a small space, this van has quite a bit of storage. Enough storage, in fact, to fit a guitar and a bookshelf! Rachel wasn't sold on the van life at first. Her husband was on the road a lot, volunteering and working with different missions. He said he wanted his wife to come with him, and took her to a tiny home show. She said she finally "got it," but there were some things she needed – namely, a space for her books and a place to store her guitar. Dan delivered!
Watch the video below to see how they are liking van life after 14 months on the road!