I can't wait to make these!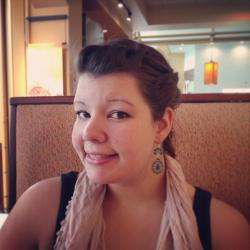 Jessica Griggs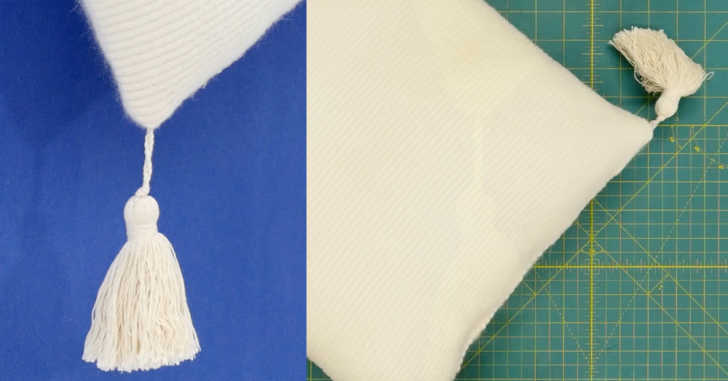 This pillow is so soft and comfy! I love the detail added with the fun tassels on the corners. I've seen similar pillows sell for twenty or even fifty dollars in stores! Never fear, you can make your own tassel pillow from an old sweater and some string.
If you have an old sweater hanging up in the closet that you never wear, or if you're like me and sometimes forget to read the care instructions and have a few sweaters you accidentally shrunk in the wash – they are perfect candidates for this makeover! You can always go to your local thrift store and pick up some sweaters for a few bucks. It's always good to have a few of these on hand, we've got more upcycled sweater ideas coming soon!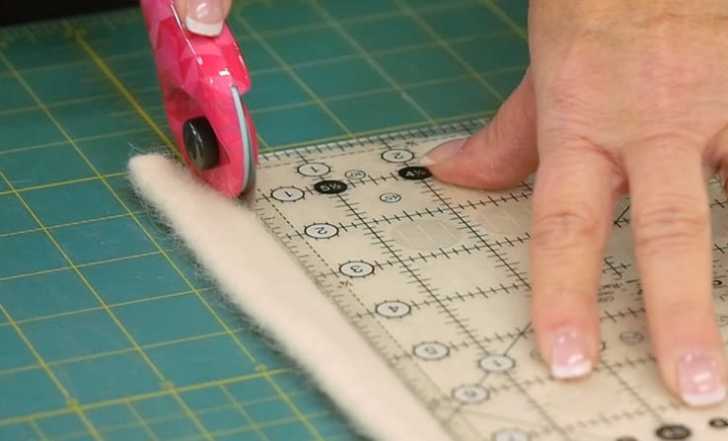 Before you start cutting into the sweater, you'll need to felt it. In order to felt a sweater properly, make sure it's made of animal fibers – wool is the most common, but also cashmere, alpaca, camel hair, etc. Wash the sweater in a hot cycle, with low water. Part of the felting process is agitation and heat. Finish with a cold cycle rinse. Finally, finish by drying on the hottest setting. Repeat the process a few times until you are satisfied with the end result.
Go ahead and see how our friends over at Pacific Fabrics put it all together in the video below!