It's becoming common to see flowers replaced with succulents. Succulents have found their way to wedding bouquets and are used alone and mixed with more traditional flowers.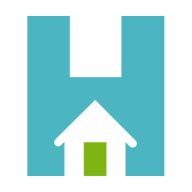 Steven Roberts
Home decor may trend in many different directions, but recently, succulents have been a big part of it. As long as you have a sunny window and don't tend to kill your plants with too much water, then you can grow succulents and get in on this trend as well.
It's not difficult to find succulents these days and they seem to be making inroads into all areas of our lives, including our weddings. That is why we're not surprised to see some brides getting rid of the traditional flower arrangement and carrying a succulent bouquet as they walk down the aisle. There is a lot of creativity that has gone into these designs and it really shows.
Some brides are putting succulents in with more traditional flowers to create an interesting look, such as this bouquet posted by @fairyland.sherillobo
https://www.instagram.com/p/B9OMlObF19N/
There are also some bouquets that remove the traditional flowers altogether, such as this succulent bouquet from a wedding in Baja. The picture was posted by @rencamweddings
https://www.instagram.com/p/B8z03puFGqd/
@karen.schanley wanted to show off the colorful succulents and did so nicely with this picture.
https://www.instagram.com/p/B7oRs0DBTYc/
It seems as if this trend has also moved into other areas of the wedding as well, such as boutonnieres. Check out this post from @theseasidesucculent:
https://www.instagram.com/p/B4v2ieYFkha/
Sola wood flowers, made from the tapioca plant, have also found their way into succulent bouquets. @succulentartworks shared a picture of a succulent bouquet with painted sola wood flowers mixed in.
https://www.instagram.com/p/B24VuyLFJuZ/
You don't even have to grow succulents in order to make them a part of your wedding. You can have them shipped to you from companies, such as Succulent Art Works.
That company discusses a number of reasons why you may want to choose succulents for your bouquet or to decorate your tables. They provide a long-lasting option, but you can also take them home and propagate a plant from one of the succulents used in your wedding. In other words, you could have a plant that lives for years as a remembrance of that special day.
Another option, shared by @onlystudio0310 is to use succulents for table decorations.
https://www.instagram.com/p/B7OMtEzAUN7/
@greengardensucculents used them on a wedding cake.
https://www.instagram.com/p/Bz6O0FOHSiU/
It's a great way to bring nature into your wedding and memories of your special day.