We want to hear your stories too!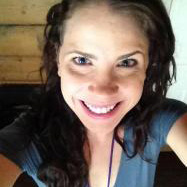 Katie Arnold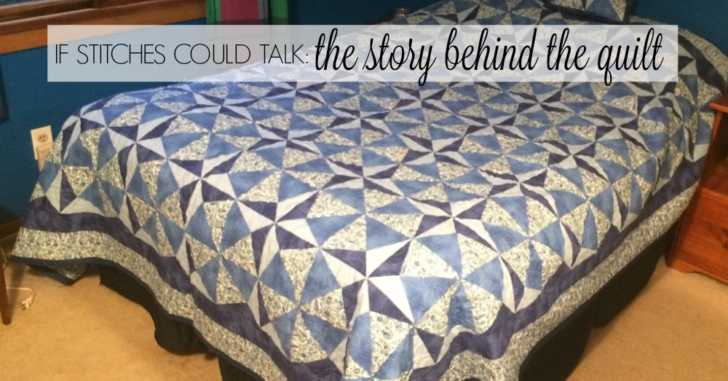 Everything I learned about quilting (and sewing in general) stemmed from my grandmother. This woman was amazingly creative and talented in all she produced. She was the mother of 5 children and when each of them got married, she gifted them a homemade quilt. (She also made a quilt for the one who didn't get married.) When those children had babies, she made each grandchild their own unique baby quilt and stocking to hang up at Christmas.
When my sister and I each turned 16, we were presented with our very own full-sized quilt. I remember unboxing mine, it was beautiful shades of blue (my favorite color), then looking up to her and seeing that she was beaming with pride. This quilt was filled with love with every piece and stitch.
"As you know, I made a quilt for everyone when they got married," she said. I nodded my head. "I'm not sure I'll be well enough to make you a quilt when you get married someday, but I want to make sure you get one."
I felt so honored for the quilt she made me and I absolutely loved it to pieces, but I remember also being a bit angry. I didn't want to think of a day when she may not be able to do something she loved or what that may really mean for that time in her life.
My grandmother has since been laid to rest, her life being taken by a very severe case of Alzheimer's and dementia. She was 91 and I am unmarried. That quilt she made me for my 16th birthday and the words she spoke to me on that day, hold even more love and meaning than it did the day I opened the box.
It seems there is always something new to learn in quilting and as I learn, I appreciate even more all of the hard work and love that went into the making of that quilt.
I also learn that behind each quilt, there's a story and I can never get enough of hearing the beautiful stories behind them.
Add your voice to the story, what special quilts have you made or received? Let us know in the comments!