Using precut strips, you can make this!!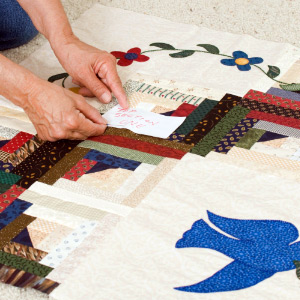 24 Blocks
When you are new to quilting, we understand that it can seem pretty scary. There is a lot to learn and the first time you go to cut out fabric, there's a small moment of panic that you're going to mess it up. Sure, it gets easier from there and you will make a few mistakes, but soon enough, you'll be a master!
With that said, we also know that a lot of beginner projects can seem a bit boring, at least when you start to compare them to other more intricate patterns. Well, we are here today to bring you a gorgeous quilt that is perfect for beginners and we promise, there is nothing boring about this project!
Using 2 1/2 inch precut batik strips, you can make this simple, colorful Stop Light quilt! It's great for a beginner, or if you have enough scrap fabric to make the required 2 1/2 inch strips, it would be a lovely stash buster too. Check out the tutorial below from Fons & Porter as Colleen shows us how to put the block together.