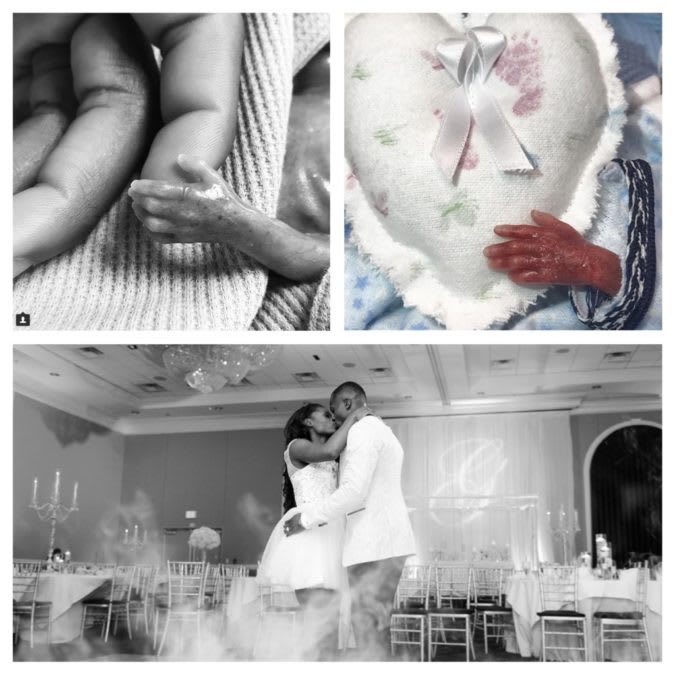 THEY published his-and-hers photos of their stillborn baby on Instagram, challenging societal norms about miscarriage.
HE played — and starred — in an NFL game hours later.
SHE is challenging — and changing — our preconceived notions about miscarriage and loss.
Together they are an inspirational couple exhibiting both grace and strength in the face of terrible loss.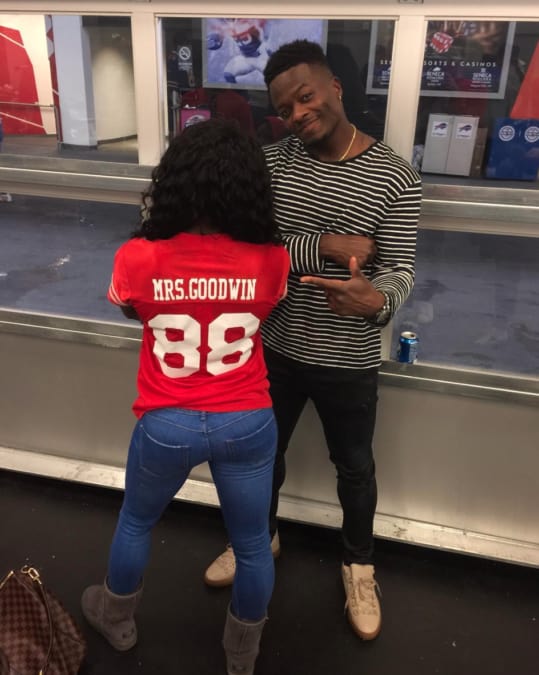 READ ON for the INSPIRING STORIES and PHOTOS that tell the story of Marquise Goodwin and his wife, Morgan Goodwin-Snow.