Anyone can make this!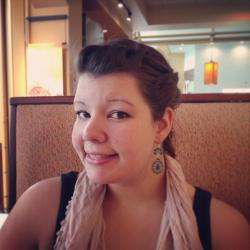 Jessica Griggs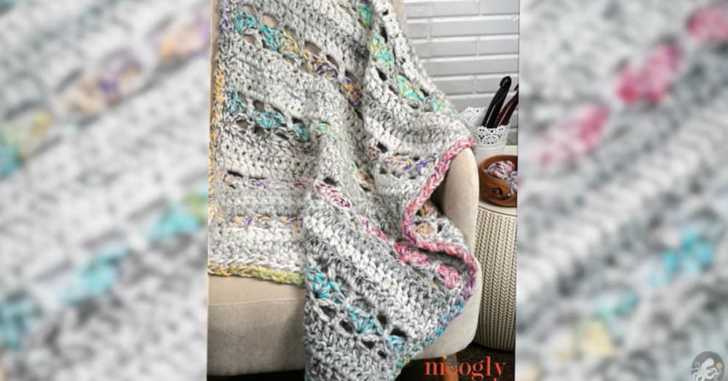 Would you believe that this gorgeous lapghan only uses 4 basic stitches? If you can single crochet, half double crochet, double crochet, and chain, then you already know everything you need to complete this project! The key is knowing where to place each of these stitches to get this cozy pattern!
I love how this project turned out. It's perfect for those in-between seasons like spring and fall. It's not quite warm enough to just cuddle up on the couch sans blanket, but it's not cold enough to elicit a full-on afghan.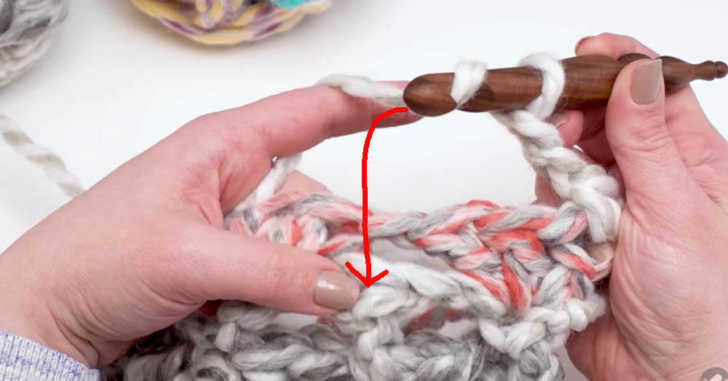 While this is a relatively easy pattern with a six-row repeat, there are a few spots that you'll need to get used to crocheting in odd places. In row 6 (of the 6-row repeat), you'll join back in color A, and double crochet into row 4. So, you'll skip row 5 altogether and close the gap by placing the stitch directly into row 4, as seen in the image above.
Once you have that down, the rest of this pattern is a breeze! I love these repeating row patterns that I can get into a good groove and then throw on my favorite show. Doesn't that sound like a lovely afternoon? Go ahead and see how it's done in the video below and try it out for yourself!