We love this project, regardless of the season!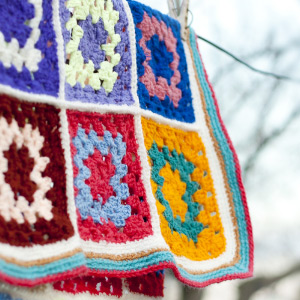 Starting Chain
Sometimes, the dark dreary winter weather can get us all a little down in the dumps. That is exactly why we love this bright, fun, colorful Spring Pastel Scarf! The scarf is a must-have for the cold weather, so you can inject some color into your life!
While we love this scarf to perk us up in the cooler months, we honestly love it regardless of the season because it is so pretty, colorful and sure to cheer you up even on a warm day when you're just feeling a little crabby.
With this tutorial from PleasantSeas, you'll learn how to make this fun, cheery scarf that will keep you warm and cozy, and will have you feeling better in no time! So check it out and see for yourself how great of a project it is…they make great gifts too!