Incorporate more spring into your quilting!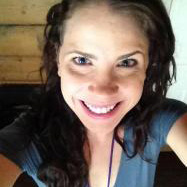 Katie Arnold
Are you looking for the perfect spring and summertime quilt? If you're like us, when you think of spring and summer quilting, you think florals, pastels and bright colors. Today's project meets all of those criteria and we know you are going to absolutely love it!
The Spring Dresdens Quilt is beautiful and a great way to incorporate spring into your quilting! The Dresdens are used to form a pot of flowers, and they are just adorable! Follow along as one of our favorites, Jenny from the Missouri Star Quilt Company, takes us through the process in this wonderful tutorial!
Happy quilting, friends! And when you're done, don't forget to share a picture of your finished project with us; we can not wait to see how they turn out!