This quilt is so easy! It's the perfect beginner quilt.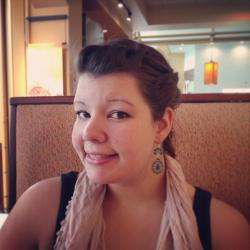 Jessica Griggs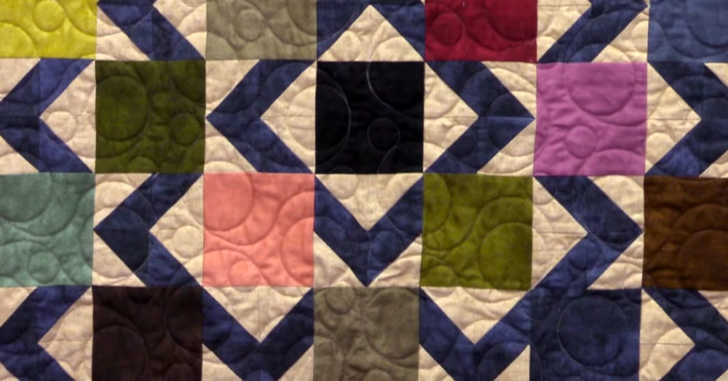 Isn't this Spice Rack quilt simply stunning? I love the colors used in this pattern, and of course, I love how easy it is to throw together. For this particular quilt, Jenny from the Missouri Star Quilt Company used some soft flannel for the squares and lining, and then some linen leather for the cream colored background fabric. The texture in this quilt alone is amazing!
Go ahead and grab a charm pack of flannel and keep reading to see how to put this quilt together. It's super easy – the perfect quilt for a beginner to work on!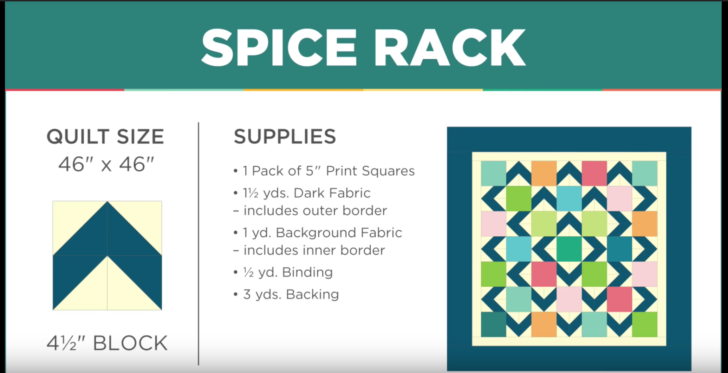 Aside from the binding and borders, this quilt is made up entirely of half square triangles and charm squares. That's right! For the charm pack of flannel, there's no cutting involved, you'll just use that entire square whenever it comes up in the pattern. The other block is the chevron block, and it's made up of half square triangles.
Go ahead and see how this gorgeous quilt comes together in the video below. Don't forget to share photos of your finished spice rack quilt with us in the comments below! As always, happy quilting, friends!