Learn how to make one for yourself!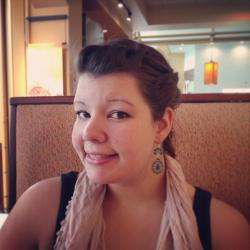 Jessica Griggs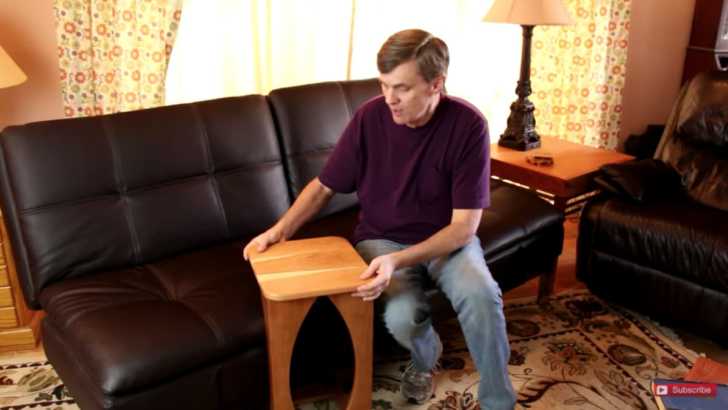 This sofa snack table turned out great! I love the unique design of this table. It reminds me of a much classier and well-crafted version of a TV tray. I don't know about you, but I prefer the look of this sleek table to those fold-out trays any day of the week!
Steve from Wood Working for Mere Mortals is back again with another amazing tutorial for us. Keep reading to see what supplies and tools he used for this project!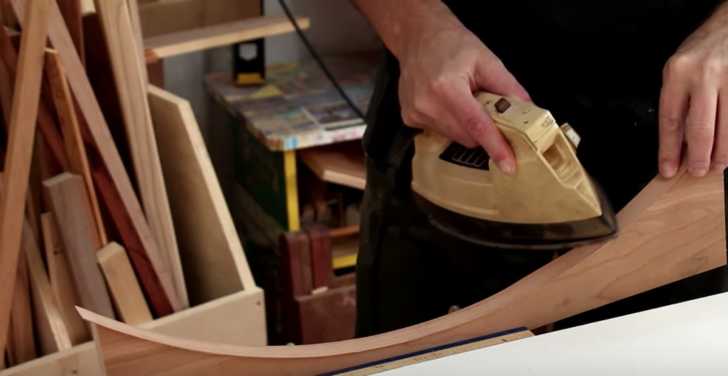 This table is made from plywood, but using these handy iron on edges, the plywood looks like a solid chunk of wood. What a great way to get the nice, neat look of more expensive, solid wood, for the price of plywood! That's a real win-win.
Steve walks us through the process to making this fun snack table. I love how he talks about his own thought process as he's piecing things together. As you already know, there are a hundred different ways to accomplish the same goal in woodworking, so it's important to know why some methods are better than others. Go ahead and see what Steve did, and see if you'd do things differently!