Inside each bulb, there's a snow globe scene that will make your home feel even more magical this season.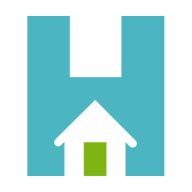 Chris Winters
Target is always offering awesome holiday promotions and this is one that we are 100 percent here for. If you are the type of person who seeks unique and festive Christmas decor, this is your chance to head to Target and make the best possible purchasing decision. These are some of the coolest string lights that we have ever had the privilege of laying our eyes on.
https://www.instagram.com/p/B5ts4SgAAmL/?utm_source=ig_embed
Once you have had the chance to see them for yourself, you won't be able to believe your eyes. The attention to detail that is on display here is second to none. These string lights would already be beautiful enough on their own. However, there is more to them than initially meets the eye. Each bulb contains its very own snow globe scene.
https://www.instagram.com/p/B5qNtqLA7Lm/?utm_source=ig_embed
Whether you are looking to obtain your own bulbs or purchase them as a gift for a loved one, this is your chance to head to Target right away. You do not want to wait for these bulbs to sell out, that is for sure. Warm white LEB bulbs have been used to create this decor, allowing them to truly stand out. There is even snow inside of the snow globe scenes.
https://www.instagram.com/p/B5tsaC2l2gT/?utm_source=ig_embed
They are designed for interior usage only so you will need to make sure that you are purchasing the right lights for your outdoor decorations. Ever since these lights have been released, our Instagram feed has been full of them. Everyone wants to find their own and we understand where they are coming from. They have been selling out, though.
https://www.instagram.com/p/B5lezMjHd8-/?utm_source=ig_embed
Since they can be found in the Dollar Spot at your local Target store, it is easy to see why. These decorations may look luxurious but they can be had for next to nothing. This is a welcome change in a world full of needlessly pricey Christmas decor. If you are able to find any of your own, we recommend taking the time and effort to stock up as much as possible.
You simply never know when you are going to need more. Experienced Christmas decorations can definitely relate, right? After all, the banister and the staircase will both need to be decorated in full. If you are anything like us, every square inch of your home is going to be covered. Do you have any further questions on this matter? Take the time to head to your local Target today.