This may look complicated, but with only squares and triangles, it comes together in a snap!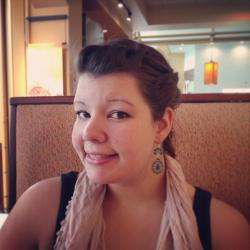 Jessica Griggs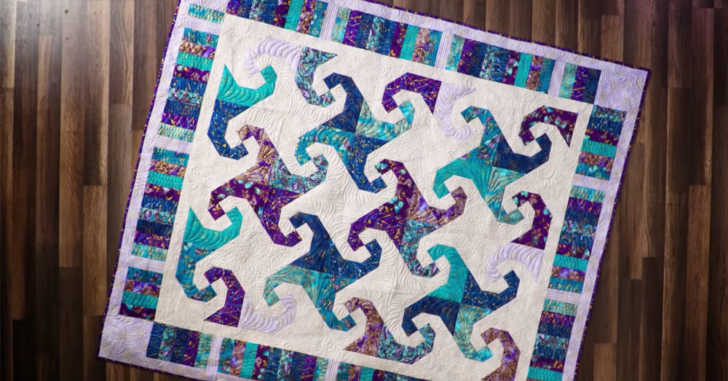 Isn't this Snail Trail quilt just lovely? Between the colors and shimmer of the fabric, the swirls or the pattern, and the pieced border, what's not to love? This quilt might look complicated, but it really couldn't be easier. Don't let the swirls intimidate you!
Angela Walters shows us exactly how to cut, piece, and quilt the Snail Trail pattern. So go ahead and grab your favorite pack of fat quarters and let's get to making this masterpiece!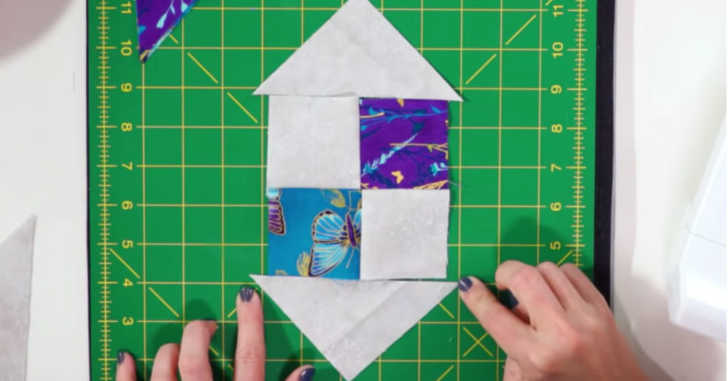 First, you'll cut your fat quarters into small squares and four different sizes of triangles. Next, you'll make a 4 patch block. Easy enough, right? Then, you'll take the smallest of your triangles in both the background fabric and the patterned fabric and place them on either side of the 4 patch. You'll continue adding triangles from smallest to largest until you get your block. Make sure to trim up the dog ears in between each round!
Watch the video below for the full tutorial and get to quilting the Snail Trail today!