Check out this beginner friendly project!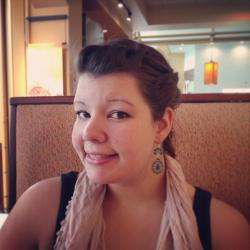 Jessica Griggs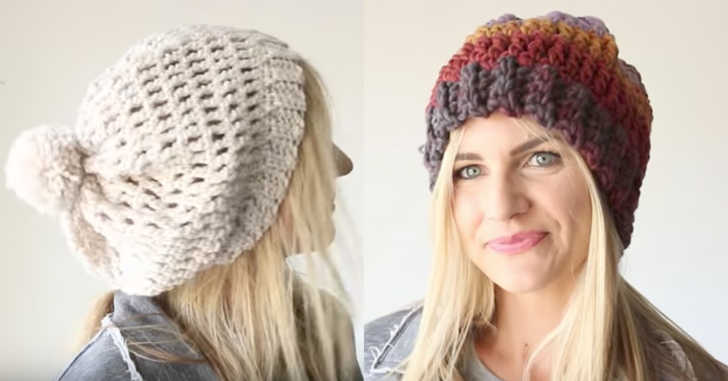 This hat is so cute! It's perfect for the cool days of fall and even colder days of winter ahead! I love that this pattern creates so many different looks – the hat on the right uses some chunky multi-color yarn for a more cozy, eclectic look, while the hat on the left is all one color with a cute little pom on the end for a more classic look. Which one is your favorite? Crochet it along with us in the video below!
This is such a great tutorial – we learn a new stitch, the treble stitch! If you've never done a treble stitch before, this is the perfect project for you. You'll get a ton of practice! The treble stitch is quite simple. Instead of yarning over once like in half double or double crochet, you'll yarn over twice, insert the hook into the next stitch, yarn over, pull through two loops, yarn over pull through two loops, and yarn over and pull through the last two loops. See how it's done in the video below!