This slouchy beanie will get you ready for fall…anyone can do it!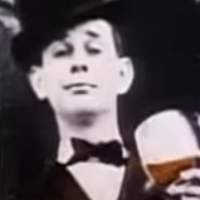 Chris Foster
Regardless of the current weather conditions, we always like to get a head start on our cold weather gear so we are ready at a moments notice when temperatures drop. We all know, the temp changes always seem to happen pretty sudden and when we least expect it so having our new beanies ready to go, is a top priority!
This time around, we were looking to make a simple beanie that was perfectly slouchy, stylish and could still keep us warm in the cooler months.
We found this super adorable beanie tutorial from SimplyHookedCrochet and it is perfect. Watch as she breaks down the process and we are sure anyone can master this cute hat! Now, check it out for yourself, grab your yarn and hook and get to work!
When you're done, be sure to show us how your project turned out; we can't wait to see!