It's a slime recipe with a funny name, but is even more fun to play with!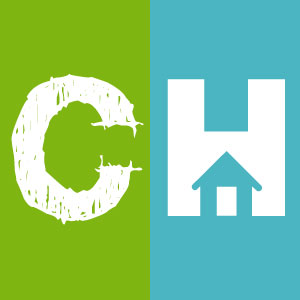 Crafty House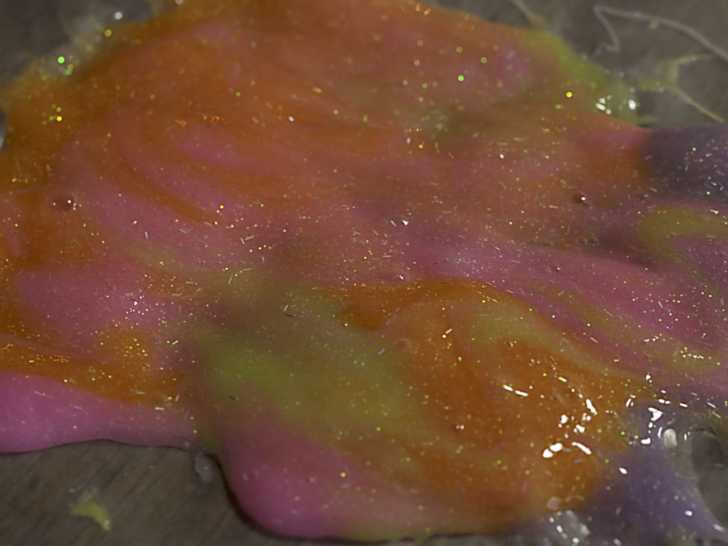 This is a fun activity with an even funnier name (sometimes called "unicorn poop"), but no matter what you call it, it's a batch of gooey-sticky fun! Rainbow Goo offers a colorful sensory play experience with just 5 simple household ingredients. Jump start imaginations and inspire awesome visual, auditory, and tactile sensory experiences with this very simple yet slimy substance.
As you play, encourage questions about both the process of making the goo and reactions to the experience of playing with the goo. Use it to tell a story and maybe invite in other props (that you don't mind getting a little messy) into the process. We love this because it is one of the few times we approve of making a mess! When playtime is over, the goo is easily cleaned up, and may be stored in an airtight container for future use. Whip up a batch and get creative!
Supplies:
— Clear school glue, 5 ounces per desired color (we tried white glue but found clear glue to be easier to work with)
— Disposable plastic bowl
— Liquid starch
— Glitter
— Food coloring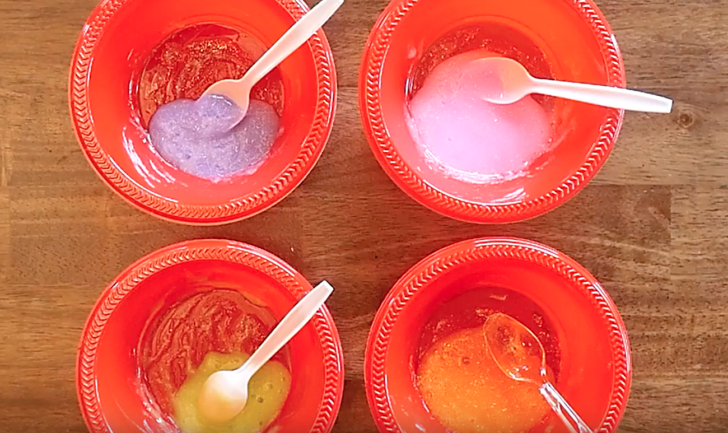 Directions:
— Pour 5 oz. of clear school glue into bowl and a few drops of food coloring (stir to incorporate) and add more until desired color is achieved.
— Add glitter and stir to incorporate.
— Incrementally add liquid starch into the glue and stir to gradually thicken. Continue adding liquid starch until goo is solid enough to be manipulated.
— Store in a plastic bag or airtight container in the refrigerator.
— When ready to play, remove from refrigerator and blend or braid the colors together, or whatever shape you desire!