This talented artist has developed a unique way to give old boards new life.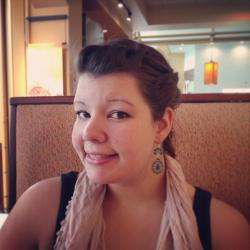 Jessica Griggs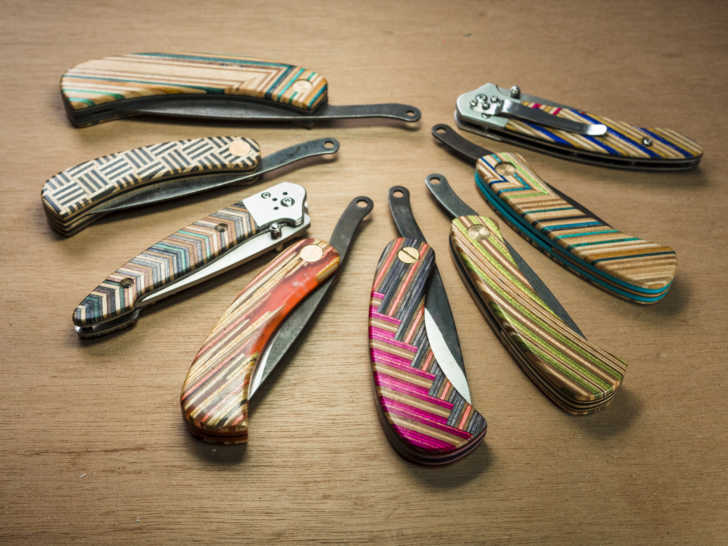 These stunning knife handles are the work of a very talented Seattle artist. A skateboarder since 1985, the artist has developed a unique way to give old boards new life. Through a delicate process (and a bit of trial and error), old skateboards are recycled into works of art for every day use. These objects include the gorgeous knife handles featured in this article, as well as bowls, speakers, tie clips, brush handles, door knobs, and wearable art. These masterpieces were made possible through the use of the community workshop available at ALTSpace. Check out the Made By Skateboarding website to see all of these final products and more. The artist also takes orders and loves to work on custom projects. See how he does his work in the tutorial below, and don't forget to watch the video of the whole process at the end of the article!
1. Remove Grip Tape From Skateboard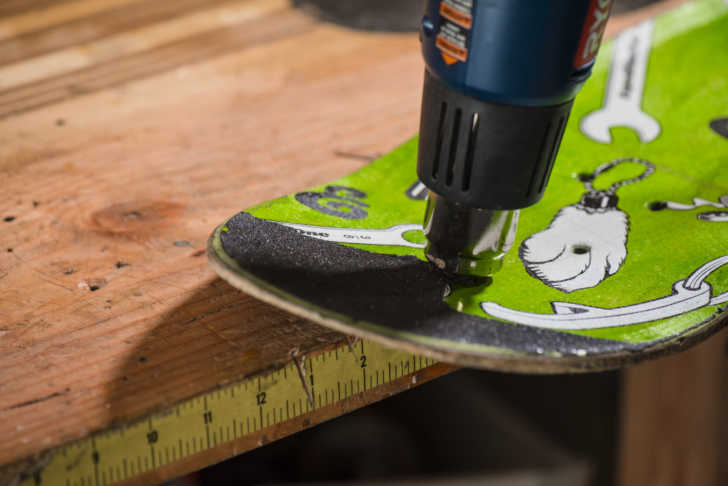 After removing wheels, trucks, and risers, secure the board to the work bench using a clamp. Loosen the glue with a heat gun until the tape curls back at the edges.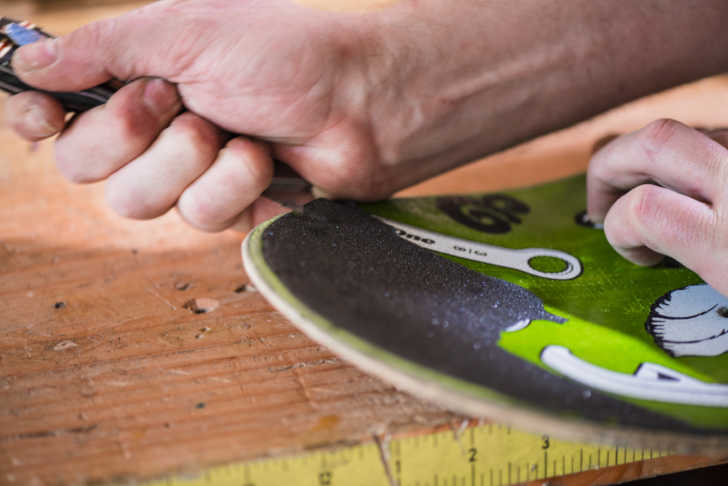 Insert a knife between the board and the layer of grip tape.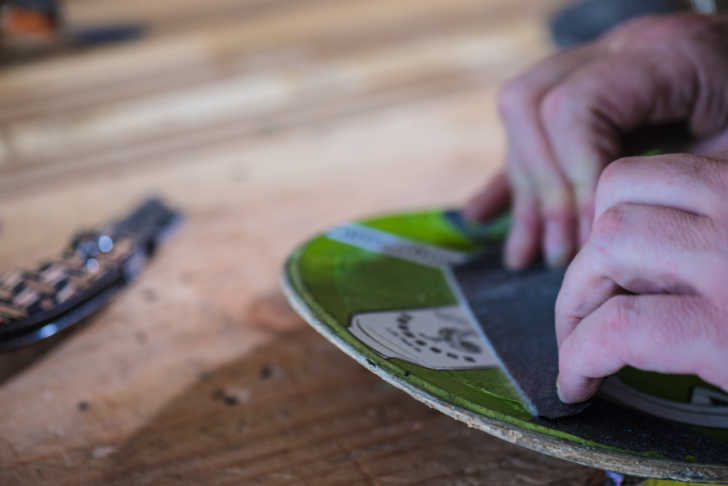 Peel off grip tape, using the heat gun to help with more difficult areas.
2. Cut Off Round Ends of Skateboard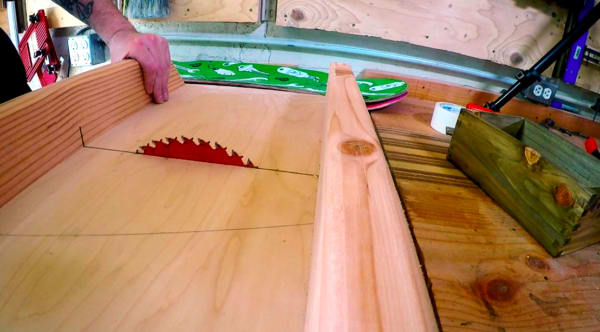 Using a crosscut sled will ensure consistent size shapes.