This design is so unique and fun!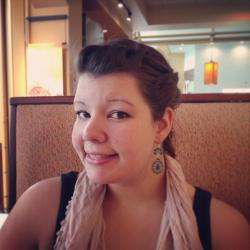 Jessica Griggs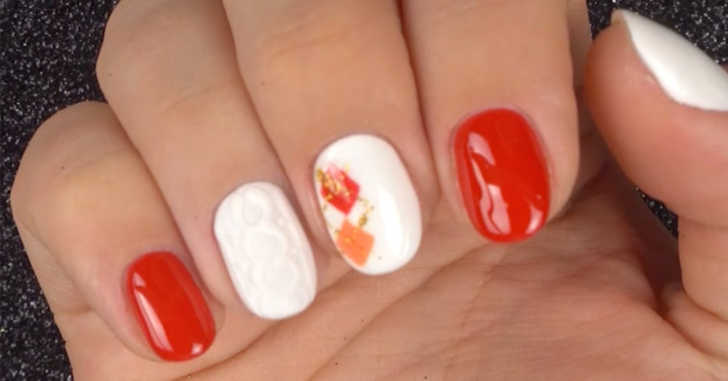 Aren't these nails simply stunning? What's not to love about this fun and unique design? Whether you're dreaming of those cool, autumn days, or you're in the middle of October, this nail design is perfect for you! The colors of fall, the textures, and even the hint of sparkle really bring the look together.
The best part is, this design is actually super easy to do. All you need are three different colors of nail polish, a glitter nail polish, and acrylic nail powder. keep reading to see how to get this awesome look!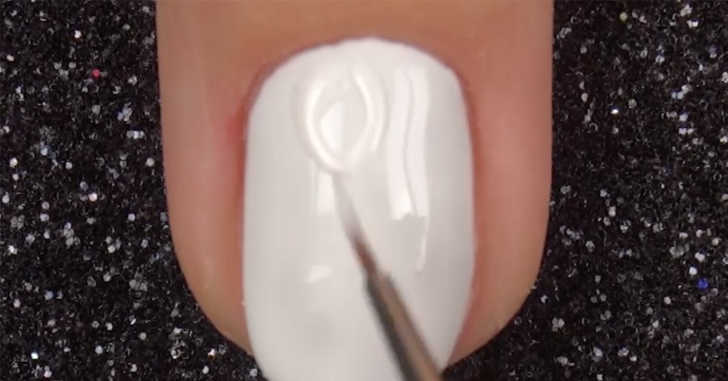 What makes this design really pop are the two accent nails. The first nail is done by painting the base white and then adding two diamond shapes in different colors. Then, using a fine brush and your glitter polish, make a diamond pattern that overlaps the two painted diamonds. The other accent nail is also painted white, and when it's dry, using a fine brush, paint three or four ovals that connect. Follow by two lines on either side and dots in between. Then sprinkle on the acrylic nail powder and brush it away for a super cool 3-D effect!
See how it's done in the video below, and don't forget to share photos of your complete knitted nails manicure in the comments below!