This is so easy, and it's good for your doggo too!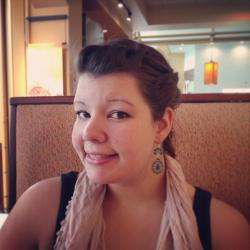 Jessica Griggs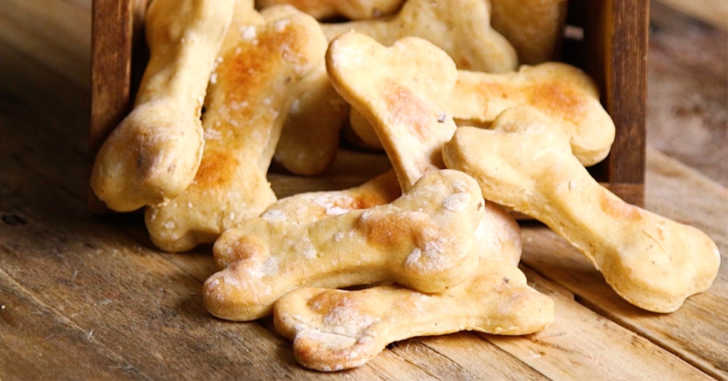 We love our furry friends and we want to keep them just as happy and healthy as we are, that's why we've come up with these delicious chicken and rice dog biscuits. These dog treats are easy to make and super healthy as they are made with all natural ingredients to keep your pup and their tummy's happy.
Chicken and rice are a go-tos for us when we're feeling under the weather or in need of some comfort food, and the same is true for your dog! Chicken and rice are gentle on your dog's tummy, but still filled with protein and plenty of good stuff to fill them up! See how to make these treats below!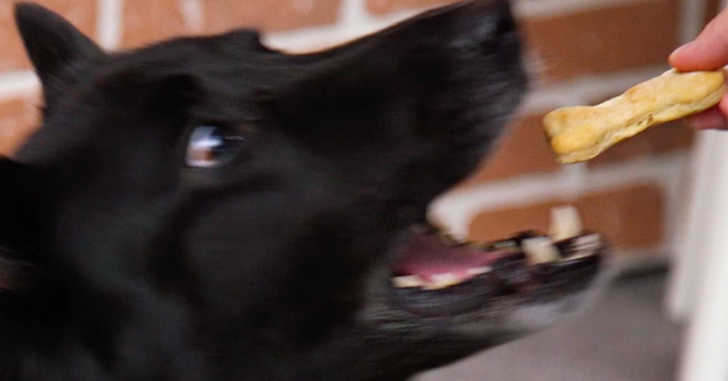 For these gourmet dog treats, you'll need 6oz boneless cooked chicken breast, 1/2 cup cooked wild rice, 1/2 cup chicken stock, 1 1/2 cup flour, 1/4 tsp. salt, and 1 egg.
Preheat your oven to 350 degrees F. In a food processor combine your cooked chicken, chicken stock, and wild rice until it creates a paste. Empty your paste into a large bowl and add your flour, salt, and egg, and mix together. Remove your dough from the bowl and begin to knead. Once your dough is kneaded through, roll out the dough using a rolling pin and then use your favorite cookie cutter shape. Bake for 25-30 minutes or until golden brown. Watch the video below for more detailed instructions!