Bootleg gin, WWII propaganda, advertising… Dr. Seuss had the most interesting life!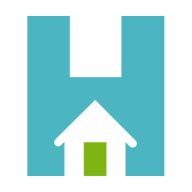 Will Stefanski
July 28th, 2015, is an exciting day. No, it's not Diffendoofer Day (although we wish it were). It's the day that What Pet Should I Get is being published. What Pet Should I Get is a recently discovered story, found by Dr. Seuss's widow inside a box of his things after his death. The new Seussian adventure features the same brother and sister duo from One Fish Two Fish Red Fish Blue Fish and is believed to have been written in the same era, although we can't say for sure. As we prepare ourselves to fall in love again with Seuss's timeless whimsy, we've combed through the author's life to find out what made him tick. And what we found was fascinating!
Are you a Dr. Seuss fan? What's your favorite Suessism? Seuss quote? Piece of Seuss apparel? We're partial to the thneed, but we have to admit that the Cat in the Hat has got style for days with those red and white stripes.
CHECK OUT THESE 10 SURPRISING FACTS ABOUT DR. SEUSS!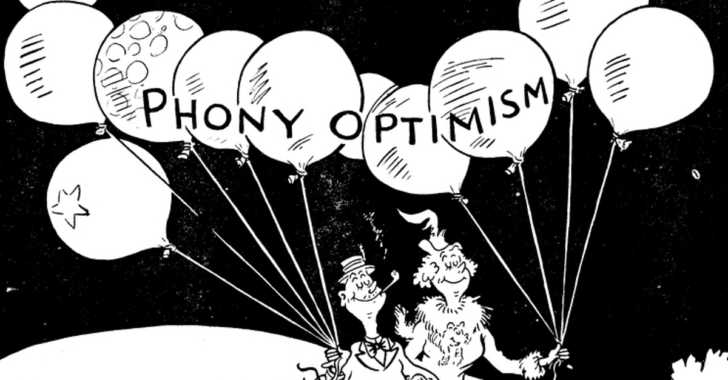 10. HIS MANY PSEUDONYMS WERE BIPPITY-BOODONYMS
Many of us know that Dr. Seuss is not the prolific writer's real name. In 1904, Dr. Seuss was actually born Theodor Seuss Geisel. But he also published under multiple pseudonyms, many of which were permutations of his birth name. Among them were T. Seuss, Theo LeSieg (LeSieg is Geisel backwards), Rosetta Stone, and even Dr. Theophrastus Seuss, an homage to the ancient Greek philosopher Theophrastus whose name sounds a lot like Theodore. Some have speculated that he was saving his real name for the day he published his first novel! Lucky for us, his focus was on children's books until his final days.
---
9. "DR. SEUSS" WAS CREATED FROM BOOTLEG GIN
What many don't know is that Geisel's most famous pseudonym was created as a way of avoiding punishment. Geisel went to Dartmouth (graduating in 1925), where he was the editor of the school's humor magazine, Jack-O-Lantern. However, he was stripped of his editorship after he was caught drinking bootleg gin in the dormitories. The writer in him refused to be silenced, and Geisel kept publishing in the Jack-O-Lantern under different names.
Without this prohibition era mischief, Hop On Pop might have come from Dr. Theophrastus instead of Dr. Seuss!
8. CREATOR FOR KIDS (JUST NOT OF KIDS)
Although Dr. Seuss is responsible for enriching the lives of children and parents across the world (e.g. El Gato Ensombrerado), he never had children of his own. Geisel didn't have a child with his first wife, Helen Palmer, and after her suicide he married Audrey Dimond who already had two daughters of her own. According to Judith and Neil Morgan's 1995 biography of Geisel, Palmer could not conceive a child during her 40 years of marriage to Geisel. It would appear that, by the time he married Dimond, that chapter of his life had closed.
---
7. DID DR. SEUSS JUST DRAW A SWASTIKA?
During WWII, Geisel wrote political cartoons for PM, which was a popular afternoon newspaper published between 1940 and 1948. Geisel began creating panels for them in 1941 and in them, he made it clear what his opinion was on America's involvement in the war: we needed to get involved. Geisel's work from this time criticized U.S. Isolationism while also drumming up support for savings bonds once America entered the war.
However, it's still unsettling seeing Geisel's trademark drawing style with swastikas on it…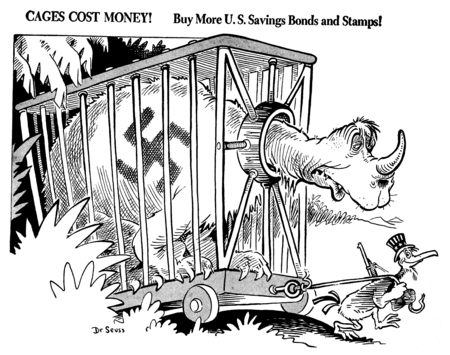 6. OVER 40 BOOKS AND NO AWARD!
Despite being such a prolific writer and illustrator for children, Geisel neither won a Caldecott nor a Newbery Medal. These two honors are considered to be the most prestigious awards that American children's authors can receive. The Newbery Medal is for "the most distinguished contribution to American literature for children", whereas The Caldecott is awarded "to the artist of the most distinguished American picture book for children." Although we don't know the reasons that prevented Geisel from receiving either of these two medals, it forces us to ask ourselves, "Who, other than Seuss, has contributed more to children's literature?"
---
5. AWARDS? TRY ACADEMY AWARDS!
Geisel wanted to join the Navy, but was asked to create propaganda films for American troops. These films took the form of "Private Snafu." The character was meant to be a dolt who illustrated to cadets how not act in the military. The series was co-created by Geisel, but joining him on his team were P.D. Eastman (author of Go, Dog. Go!) and Mel Blanc (voice of Barney Rubble on The Flintstones). Geisel later went on to write two movies that ultimately won academy awards. The first film was a documentary called Design for Death, which won the Oscar for "Best Documentary, Features" in 1947. The second was an animated short called Gerald McBoing-Boing, which won "Best Short Subject, Cartoons" in 1951.
Take that, Newbery Medal!
---
4. LESS THAN 50 WORDS? I CAN! I BET I'LL DO IT SAM-I-AM!
Another bizarre fact from Geisel's life is that Green Eggs And Ham was written on a bet. According to CNN, Geisel's editor, Bennett Cerf, bet him that he couldn't write a book with less than 50 different words. The Cat In The Hat used only 225 different words and after that book's success, Geisel was up for the challenge. The published version of Green Eggs and Ham uses exactly 50 different words and is considered one of his most enduring works.
As of the writing of this piece, Green Eggs And Ham is still his #6 selling book on Amazon.com. #1 is the pre-order of What Pet Should I Get?
---
3. BEFORE MADMEN, THERE WAS SEUSS
In order to support himself and his wife during the Great Depression, Geisel went into the advertising industry, where he developed many successful ad campaigns. Arguably, his most popular campaign was for Flit bug spray. Seuss created the slogan, "Quick, Henry! The Flit!" Fans of Seuss will recognize the drawing style as well as his poetic brevity. He ended up writing Flit ads for 17 years!
If only Don Draper could've landed this account…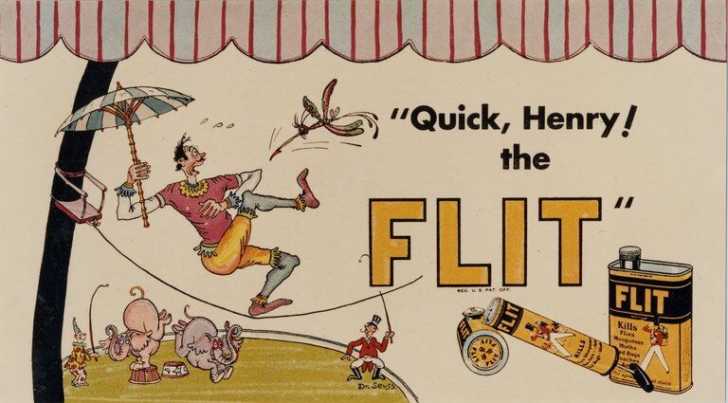 2. MOMMA TAUGHT HIM WELL
Geisel's mother, Henrietta Seuss, used to memorize the specialty pies that she sold at her father's bakery when she was younger. She would chant them to customers so she wouldn't forget them. After Theodor was born, she would then chant the food-related rhymes to him as he was going to bed. It's no wonder that he used her maiden name as a pseudonym, a name that he must have held close to his heart.
---
1. DON'T BE A NERD, INVENT YOUR OWN WORD!
Truly great authors have a lasting impact on the literary community after they die. And Geisel now joins the ranks of authors who coined their own words. In If I Ran The Zoo, Geisel writes, "I'll sail to Ka-Troo and bring back an It-Kutch, a Preep, and a Proo, / A Nerkle, a Nerd, and a Seersucker too!" However, not every one agrees that this is the origin of "nerd."
Simon Pegg claims that "nerd's" origin was from the expression "ne'er-do-well," while a student from Rennselaer Polytechnic Institute guessed that it's derivation was from the word "knurd," which is "drunk" backwards, making a nerd someone who doesn't socialize and remains stringently sober. Today though, being a nerd is something to be proud of. Although linguists can't trace the exact origin of "nerd," many believe it was the Dr. Seuss book that popularized the term.
Who better to create nerds than someone who has already created so many other wonderful things?
---
There is a lot to the life of Dr. Seuss and we're sure there are many things that are still yet to be uncovered; more about his process, about his interests, about his idiosyncrasies. The more we dig, the more we find to love. And if it weren't for digging, the widow Geisel would never have found What Pet Should I Get?