This is the perfect summer top!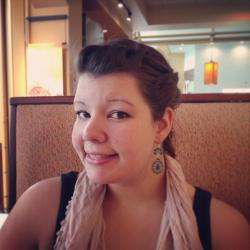 Jessica Griggs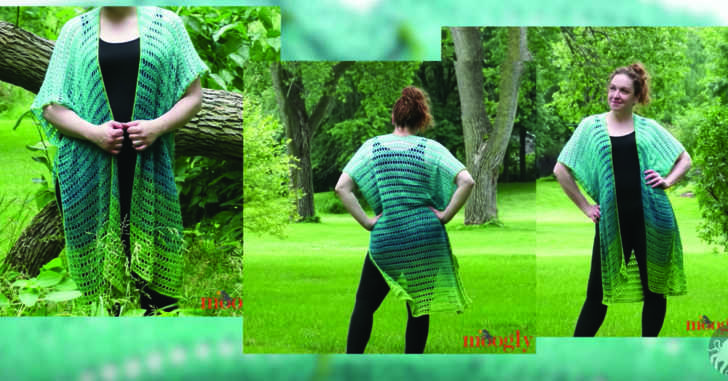 What's not to love about this sea glass cardi? This is the perfect accessory for those long, hot summer days! I love that this can be used as a wrap for the pool or beach, or you can drape it over your favorite outfit for a splash of color!
This is a true one size fits all pattern, which is awesome! There's no need to make adjustments along the way. The light, open stitching in this makes it the absolute perfect top for summer.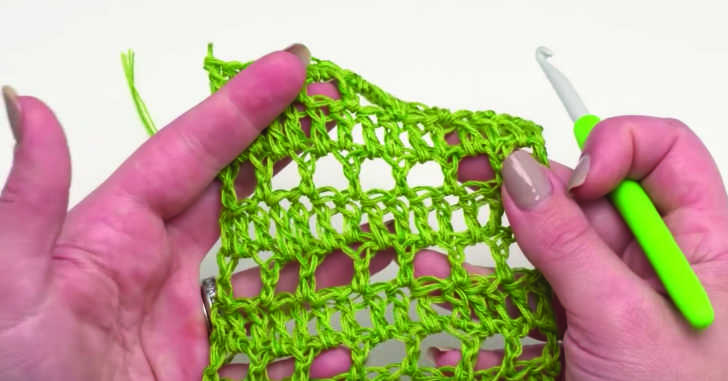 This pattern is made even easier by using the "It's A Wrap" yarn cakes by Red Heart yarn. These yarn cakes have multiple colors in them, in this case, the yarn cake seamlessly switches from light blue to dark blue, and ends with a pop of green. Hence the name, sea glass.
The best part is, this pattern is so easy! If you know how to double crochet and chain stitch, you have everything you need to make this cardi. It's quite simple, there is a row of double crochet, followed by a row of mesh – which is just double crochet, chain 1, skip one, double crochet. See how easy it is in the video below!