We all know terrariums can brighten up any space and improve our moods. But ocean-themed terrariums? Those'll transport you straight to the beach!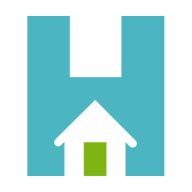 Caitlin Green
If you're like me, you probably already have a stockpile of shells, starfish, sea glass, and beach rocks just waiting for the perfect craft project. I've always loved the beach and I've been meaning to add more greenery to my life, so why not combine them and create a few sea terrariums? Instagram can be a treasure trove of creativity, but it can be overwhelming looking through all those ideas. Below, I've compiled a list of my favorite sea terrariums on Instagram. Let these breezy and beautiful photos inspire your own creations!
1. So Simple. So Beautiful.
https://www.instagram.com/p/BBzhgnvQz-0/
A few shells and plants can look elegant and summery in a plain glass hanging bowl! Add a rope tie for an even more beachy vibe.
2. The Greener, The Better!
https://www.instagram.com/p/BAMaz2dx_S2/
The lush green jungle captured in this jar is reminiscent of the tropical beaches of the Caribbean. I can't wait to make one for my office desk!
3. Beach Accessories Make All The Difference
https://www.instagram.com/p/BBXG_bIxgs2/
Close your eyes and picture your perfect summer day – does it include a lazy afternoon spent in a beach chair? If so, this terrarium is for you!
4. Make A Pretend Palm Tree
https://www.instagram.com/p/BCq_AIZEz_K/
These scattered shells lie peacefully under this succulent "palm tree." Such a simple, but cute beach scene!