Make this in 4 easy steps!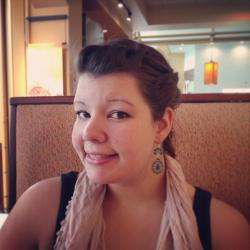 Jessica Griggs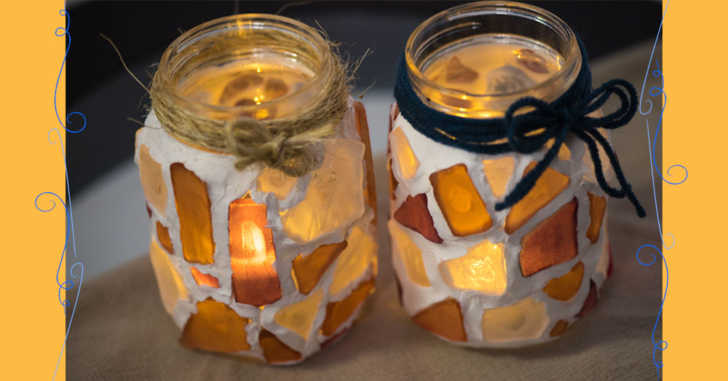 Did you spend your summer beach bumming? Or maybe your summer was more like mine – dreaming of the beach while sitting behind your desk and staring at a computer screen. Either way, bring some of those beach vibes into your home or office with this fun craft! It's a lot easier than it looks, and the results are so magical! You only need four things for this craft: a mason jar, air dry clay, sea glass, and Krazy Glue. That's it! You can order sea glass in all different colors on Amazon, or you can take a trip to the beach and collect your own. Either way, you are sure to have a memorable and beautiful decoration for any space!
Get the look of messy and expensive grout tiles with white air dry clay. That's right! Just wrap the clay around the sea glass on your jar, and let it dry for at least 24 hours. What a fun, simple, and gorgeous craft. Win-win-win! See how we did it in the video below, and get the supply list and instructions below the video.
Supplies:
– Mason jar
– Sea glass
– Krazy glue
– White air dry clay
– Pen / paint brush / other blunt edge
Directions:
1. Arrange sea glass pieces on mason jar and secure in place with a small dab of krazy glue. Try to leave an even amount of space between each of the pieces, about 1/4 inch.
2. Once all the pieces are glued on, roll out white clay into a long strip. Turn mason jar upside down, and starting at the bottom of the jar (the side now facing you), wind the clay around the glass pieces, filling in all of the empty space with the clay.
3. Work quickly, as the clay will start to dry if you take too long. Once the jar is covered, go over rough spots with the end of a pen or another blunt edge. Gently mold the clay into the corners, and clean off any sea glass pieces that have clay on them.
4. Set out to dry for 24 hours, then place LED lights or candles inside for a fun beach decoration!