This is the perfect scrap busting project!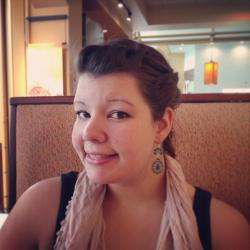 Jessica Griggs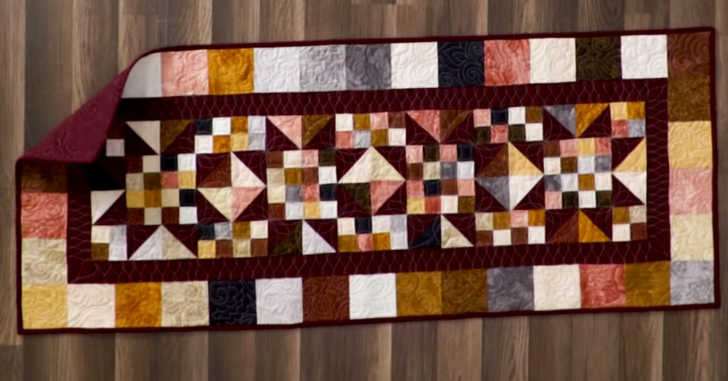 Are you looking for a quick and easy quilting project? We've got just the thing! This quilted table runner is an awesome scrap-busting project that you'll have completed in no time. There's just something so classy about having a table runner, don't you agree? It's effortlessly formal!
Angela Walters shows us exactly how to make this table runner in the video below. Keep reading to see how to get started, then watch the video to get the full details!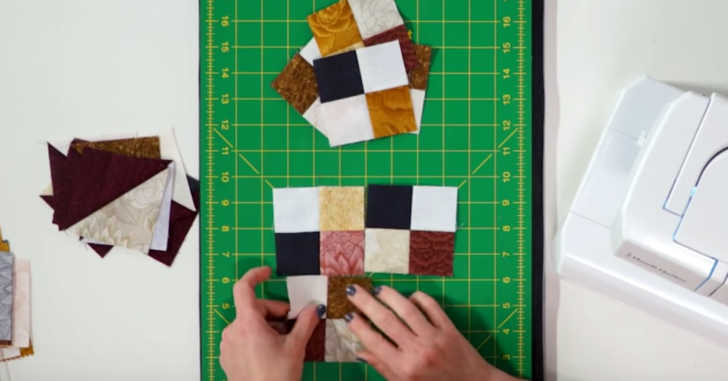 While this project is perfect for using up some scraps from the pile of fabric we all keep hidden away in the back of the closet, it is also a great candidate to use a new pack of fat quarters on! So grab your stash (or a new bundle of fat quarters) and get to quilting with us!
You'll start off by making several four patches and half square triangles. Angela shows us a quick tip for how to breeze through a stack of half square triangles and four patches. See how she does it in the video below!